Apple and Fig Fall Sangria
Harvest Bliss in a Glass: Apple and Fig Fall Sangria
COCKTAILSFALL COCKTAILS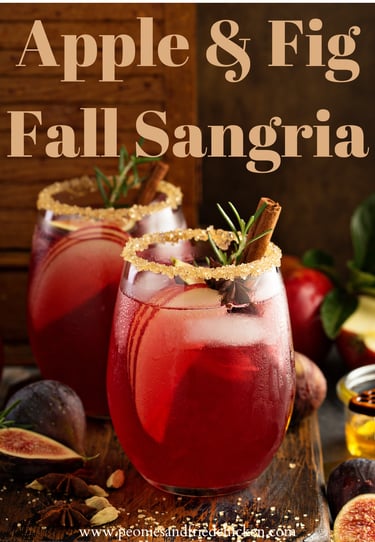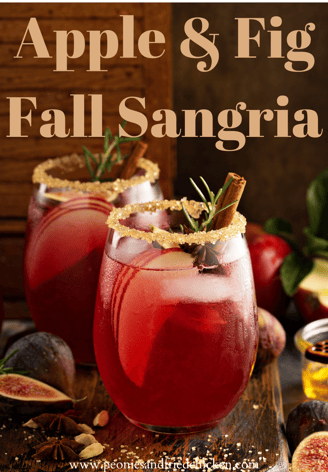 Apple and Fig Fall Sangria
Ingredients:
Makes 3
1 apple cut, cut in wedges
2 figs, cut in wedges
16 oz. prosecco
4 oz. brandy
4 oz. pomegranate juice
light brown sugar
cinnamon sticks for garnish
rosemary for garnish
star anise for garnish
Preparation
In a pitcher with some ice combine apple and fig wedges, prosecco, brandy, and pomegranate juice.

Now rim your serving glasses. Rub the rim with some pomegranate juice. Then rub the rim in a plate of light brown sugar until the rim of the glass is fully coated.

Pour into your serving glasses once ready. Garnish each glass with a cinnamon stick, a sprig of rosemary, and a star anise.
Get ready to embrace the flavors of autumn with our delightful Apple and Fig Fall Sangria cocktail. Join us on a journey through the essence of the season as we combine crisp apples, succulent figs, tangy pomegranate juice, and bubbly prosecco with a touch of smooth brandy and aromatic spices. Are you ready to craft this seasonal sensation already? Well, cheers to the beauty of fall with our exquisite Apple and Fig Fall Sangria.
Enjoy!