Apple Cider Donuts
Apple Cider Donuts: Falls Irresistible Treat
BREAKFASTRECIPES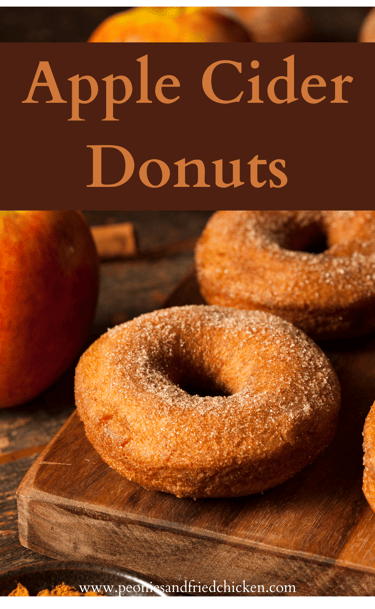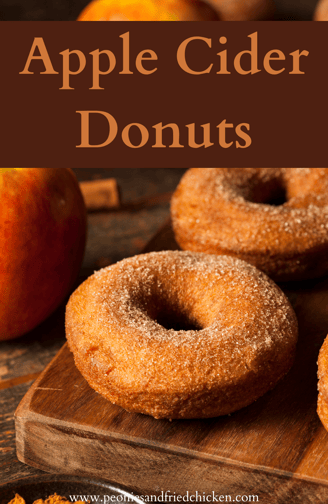 Apple Cider Donuts
Ingredients:
Servings: 12 Total Time: 45 mins
2 cups fresh apple cider
2 cups flour
3/4 teaspoon baking powder
3/4 teaspoon baking soda
1/4 teaspoon salt
1 1/2 cup white sugar
1/2 cup brown sugar
1/2 cup warm milk
6 tablespoons butter
3/4 teaspoon vanilla extract
1 egg
1 tablespoon + 1 teaspoon ground cinnamon
1 pinch ground cardamom
1 pinch grated nutmeg
Preparation
Start by pouring apple cider into a saucepan over medium heat. Bring to a simmer and let cook until apple cider is reduced to about 1/2 cup.

Now in a mixing bowl combine flour, baking powder, baking soda, salt, cardamom, nutmeg, and 1 teaspoon cinnamon. Whisk to combine.

In a separate bowl combine 1/2 cup white sugar, brown sugar, milk, 2 tablespoons melted butter, vanilla extract, and egg. Whisk together to combine. Then add the dry flour mixture and the reduced apple cider. Whisk again to well combine everything.

Now butter your donut pans. Spoon the batter into the donut pans.

Bake at 375 F for about 10 minutes or until the tops are lightly browned. Then remove from oven and let cool for 10 minutes.

Brush the donuts with a little melted butter.

Mix 1 cup white sugar and 1 tablespoon cinnamon together. Then toss the donuts in the mixture to fully coat. Let cool a couple more minutes and serve.
Step into the heart of fall with some sweet and spiced Apple Cider Donuts. We'll guide you through making these irresistible treats that combine warm apple cider with a spiced buttery batter all coated in a sugary cinnamon blend. Be prepared to capture the essence of fall with these soft, aromatic, and delicious donuts all while elevating your baking game. So, gather all your ingredients, make these Apple Cider Donuts, and watch your home fill with the aroma of autumn!
Enjoy!