Apple Cider Marshmallow Sangria
Indulge in Autumn Bliss With Our Apple Cider Marshmallow Sangria
COCKTAILSFALL COCKTAILS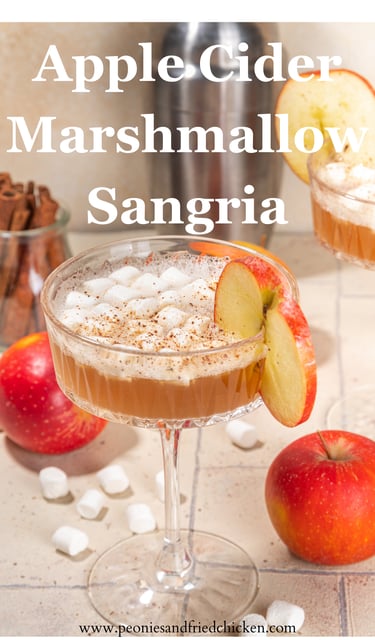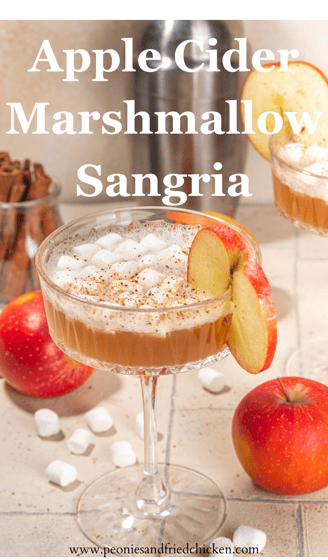 Apple Cider Marshmallow Sangria
Ingredients:
Makes 1
4 oz. apple cider
3 oz. white wine
1 oz. orange liqeur
1 oz. orange juice
apple slice for garnish
marshmallows for garnish
ground cinnamon for garnish
Preparation
To your glass add apple cider, white wine, orange liqueur, and orange juice. Stir to combine. Cover and place in the fridge for at least four hours

Add an apple slice and marshmallows with a little bit of ground cinnamon on top to garnish.
Discover the ultimate fall-inspired cocktail with our Apple Cider Marshmallow Sangria cocktail. Immerse in the cozy flavors of the season with crisp apple cider, velvety marshmallows, and fruit with a touch of white wine. This beautiful blend offers a unique little twist on traditional sangria. This drink can be a great companion for brisk evenings or festive fall gatherings. Get ready to embrace the warm, cozy essence of fall with every sip of our Apple Cider Marshmallow Sangria.
Enjoy!