Apple Cider Mojito
Delightful Fall Refreshment: Apple Cider Mojito
COCKTAILS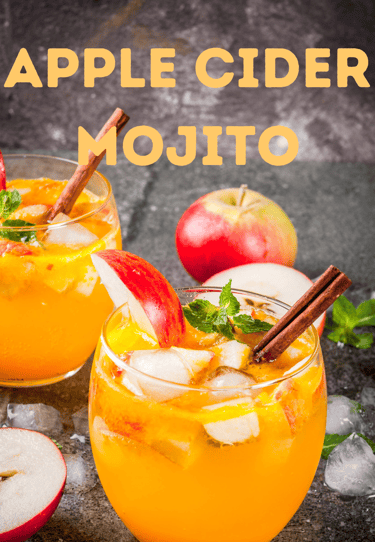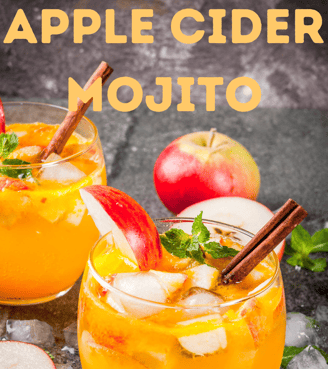 Apple Cider Mojito
Ingredients:
Makes 1
9 fresh mint leaves
2 lime wedges
1 oz. lime juice
1/2 oz. simple syrup
1 1/2 oz. rum
3 oz. apple cider
2 oz. club soda
apple chunks
apple slice for garnish
cinnamon stick for garnish
Preparation
In a glass muddle together 8 mint leaves and the lime wedges.

Now add in lime juice, simple syrup, rum, and apple cider. Stir to combine.

Top with club soda.

Garnish by throwing in some apple chunks, an apple slice on top, a mint leaf, and a cinnamon stick.
Are you craving fall refreshment? Try out our Apple Cider Mojito cocktail this season! Embrace the season with an autumn twist on the classic mojito. This delightful drink combines zesty mint leaves, and crisp apple cider, with a kick of smooth rum and a touch of bubbly. So, join us in unwinding with the taste of autumn in a glass. Cheers to the Apple Cider Mojito.