Apple Cider Moscow Mule
Spicing Up Tradition with an Apple Cider Moscow Mule
COCKTAILSFALL COCKTAILS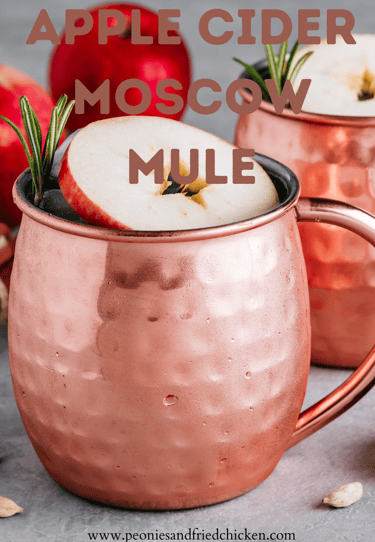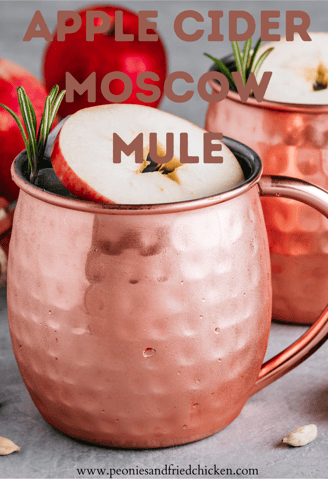 Apple Cider Moscow Mule
Ingredients:
Makes 1
4 oz. apple cider
1 1/2 oz. vodka
1/2 tablespoon lime juice
5 oz. ginger beer
apple slice for garnish
sprig of rosemary for garnish
Preparation
In a copper mule cup with ice combine apple cider, vodka, and lime juice. Stir gently to combine.

Top with ginger beer.

Garnish with an apple slice and a sprig of rosemary for garnish.
Sip into fall bliss with our Apple Cider Moscow Mule cocktail. Embrace the seasons changing and join us in making a perfect blend of autumn flavors. To craft this sensational drink, we combine crisp apple cider with fiery ginger beer and a touch of zesty lime juice all mixed with smooth vodka. All topped with a beautiful red apple slice as the cherry on top of fall flavors. If that doesn't make you want to cozy up this fall, I don't know what will! Cheers your mule cups to the Apple Cider Moscow Mule!
Enjoy!