Apple Cider Sangria
Sip the Season with Apple Cider Sangria
COCKTAILS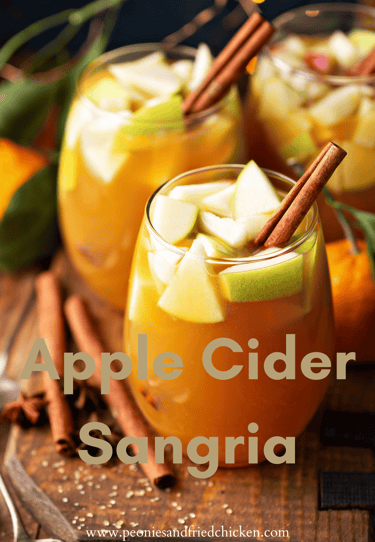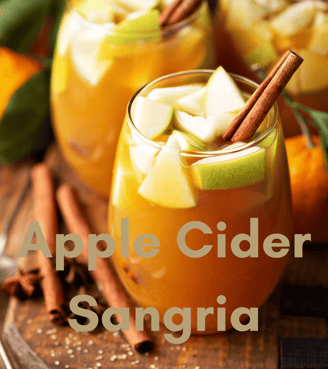 Apple Cider Sangria
Ingredients:
Makes 2
1/2 bottle white wine
10 oz. apple cider
4 oz. club soda
2 oz. ginger brandy
1 1/2 chopped apples
1 1/2 chopped pears
cinnamon stick for garnish
Preparation
In a pitcher combine white wine, apple cider, club soda, and brandy. Stir to well combine.

Pour the mixture equally into 2 glasses. Throw in the chopped apples and pears.

Garnish with a cinnamon stick.
Indulge in the perfect blend of seasonal flavors with this Apple Cider Sangria cocktail. Follow as we show you how to make this delightful concoction that combines crisp fresh apples, the warmth of apple cider, and light white wine with a touch of bubbly club soda. This drink combines the comfort of traditional apple cider with the sophisticated twist of a classic sangria. Join us in celebrating the cozy moments of fall with this Apple Cider Sangria!