Apple Cinnamon Upside Down Cake
Upside Down Bliss: Apple Cinnamon Upside Down Cake
DESSERTSHOLIDAYRECIPES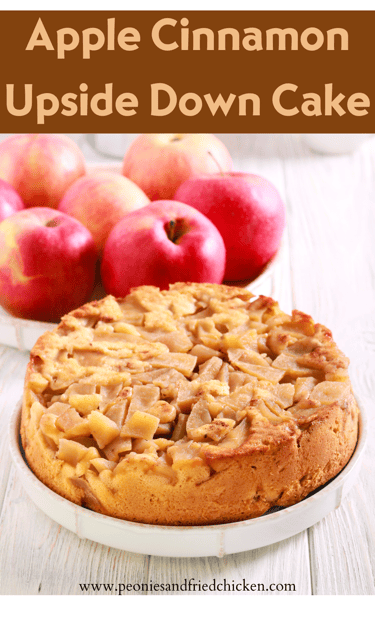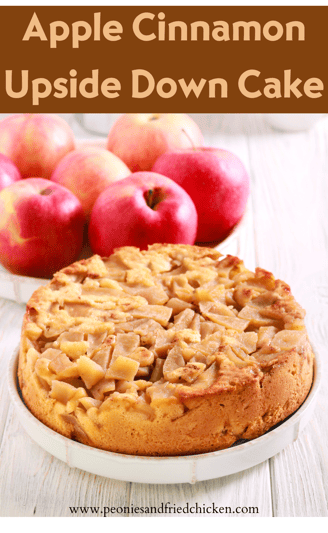 Apple Cinnamon Upside Down Cake
Ingredients:
Servings: 6 Total Time: 40 mins
6 apples
3/4 cup flour
1/2 cup softened butter
1/2 cup sugar
1 teaspoon baking powder
1/2 teaspoon baking soda
1 teaspoon cinnamon
2 tablespoons brown sugar
1 1/2 tablespoons cold butter
1 teaspoon vanilla extract
3 tablespoons milk
2 eggs
Preparation
Peel and chop the apples into chunks and slices.

Place the cold butter in a saucepan with the chopped apples, brown sugar, cinnamon, and half a cup of water. Let this cook on medium heat for a couple of minutes until the apples are slightly tender and the liquid has evaporated.

Butter your cake pan and then arrange the apples in a layer on the bottom. Set aside a little bit of the apples.

In a bowl mix together flour, sugar, softened butter, baking powder, baking soda, eggs, vanilla extract, and milk. Once mixed together throw in the little bit of apples you set aside. Mix the apples into the batter.

Pour the batter over the apples in the cake pan.

Bake at 350 F for 30 minutes or until the top is golden.

Remove from the oven, place a plate on top of the cake pan, and turn the cake upside down quickly.

Let cool and then serve.
Welcome the world of warm comforting flavors and the delightful aromas of the Apple Cinnamon Upside Down Cake. We'll show you how to make this mouthwatering dessert that captures the essence of fall. This cake not only looks impressive but it's quick and easy to put together! This fall dessert combines fresh tender apples, aromatic cinnamon, and a moist cake base. Have a slice of pure autumnal bliss with this Apple Cinnamon Upside Down Cake.
Enjoy!