Apple Crisp
Fall's Finest Dessert: Apple Crisp
DESSERTSHOLIDAYRECIPES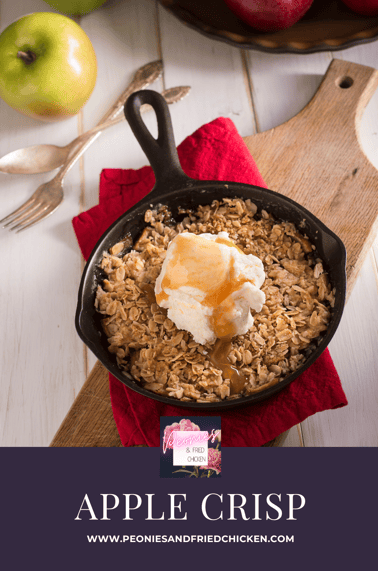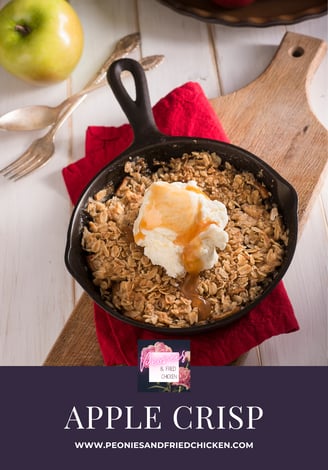 Apple Crisp
Ingredients:
Servings: 6 Total Time: 1 hr
1 cup rolled oats
1/2 cup brown sugar
6 tablespoons butter
1/4 cup + 1 tablespoon flour
1 teaspoon cinnamon
6 cups sliced apples
3 tablespoons white sugar
Preparation
In a bowl combine oats, softened butter, brown sugar, flour, and 1/2 teaspoon cinnamon. Mix until everything is well combined and starts to form crumbs.

In another bowl combine apples, remaining 1 tablespoon flour, and 1/2 teaspoon cinnamon. Mix to coat the apples.

Place the apples flat on the bottom of your baking dish. Then top with the oat mixture.

Bake at 375 F for 25-30 minutes, until the oats become golden.

Cool for a couple of minutes and add topping if you'd like, we add a scoop of vanilla ice cream and a drizzle of caramel. Serve and enjoy!
Welcome to fall's best and coziest dessert, Apple Crisp! Get ready to enjoy your kitchen being filled with the aroma of baked apples and cinnamon. This timeless treat that captures the essence of fall combines soft baked apples and hearty rolled oats in a sugary cinnamon mixture. All of this with your favorite toppings, although ice cream always hits the spot on top of this dessert. Let's savor the delightful taste and comforting tradition of autumn with the classic Apple Crisp!
Enjoy!