Apple Fritters
The Crispy Comfort of Fall: Apple Fritters
BREAKFASTRECIPES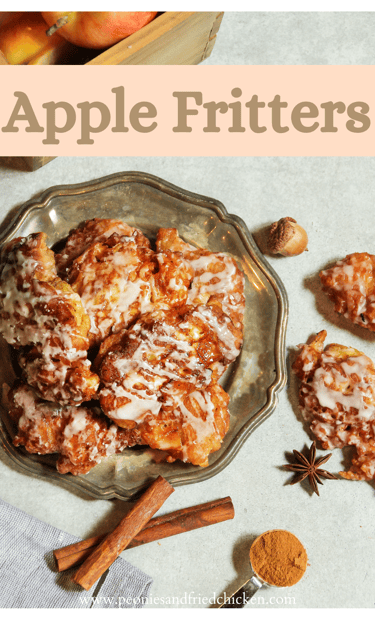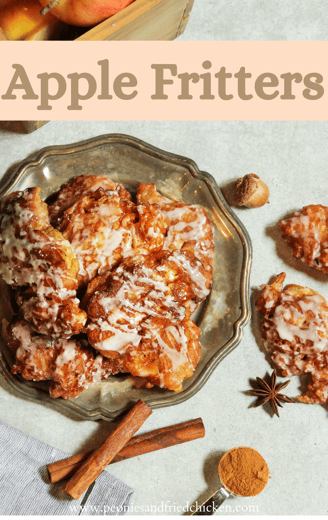 Apple Fritters
Ingredients:
Servings: 8 Total Time: 30 mins
2 chopped apples
1 1/2 cups flour
1/3 cup white sugar
2 teaspoons baking powder
1/3 cup applesauce
2 tablespoons butter
2 eggs
1/3 cup milk
2 1/2 teaspoons lemon juice
2 teaspoon vanilla
1/2 teaspoon salt
1 1/2 teaspoons cinnamon
1/4 teaspoon nutmeg
3 cups powdered sugar
1/3 cup milk
vegetable oil for frying
Preparation
In a mixing bowl combine flour, white sugar, baking powder, salt, cinnamon, and nutmeg. Stir to combine.

In a separate bowl combine applesauce, butter, and 1/3 cup milk. Stir to combine. Then whisk in eggs and 1 teaspoon vanilla.

In a large bowl add your peeled and chopped apples with 2 teaspoons lemon juice. Now add in the dry mixture and wet mixture. Stir until well combined.

In a skillet or deep fryer add about 2 inches of oil at 375 F.

Now scoop about 2/3 cup of batter and carefully place into the oil (while in the oil use a spool to flatten). Cook for 2 minutes on each side.

Once cooked remove from oil and allow to cool on a rack.

Now whisk together the glaze by combining powdered sugar, 1/3 cup milk, 1 teaspoon vanilla, and 1/2 teaspoon lemon juice.

Once fritters are cooled drizzle with the glaze. Serve.
Indulge in the warm, crispy, and delightful world of Apple Fritters. This cozy treat combines tender chopped apples in a sweet, cinnamon-infused batter, fried to perfection, and then drizzled with a powdered sugar glaze. The best part is there easy and quick to make, who wouldn't want to enjoy these on a chilly morning?! This breakfast treat is the true embodiment of homestyle comfort and the epitome of fall deliciousness. So, join us in making the timeless Apple Fritters, it's the perfect way to embrace the cozy flavors of the season!
Enjoy!