Appletini
Crisp Elegance: Appletini
COCKTAILS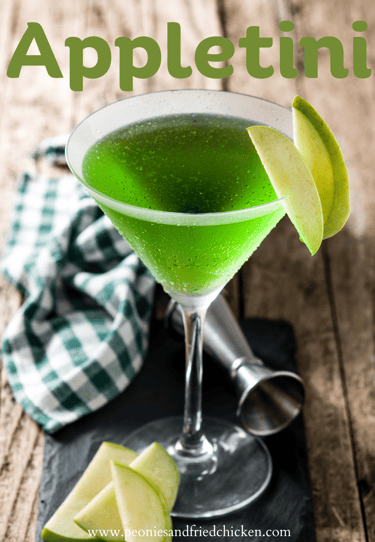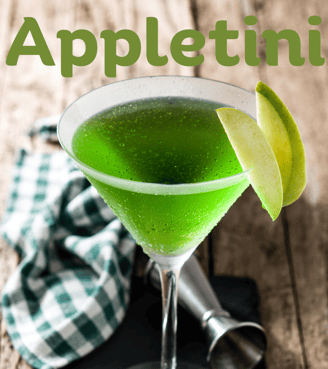 Appletini
Ingredients:
Makes 1
1 oz. apple juice
1/4 oz. lemon juice
1 1/2 oz. green apple schnapps
1 1/2 oz. vodka
green apple slices for garnish
Preparation
In a cocktail shaker with ice combine apple juice, lemon juice, green apple schnapps, and vodka. Shake well to combine.

Strain the drink into a martini glass.

Garnish with a couple of green apple slices on the rim.
Indulge in the sweet-tart symphony of the Appletini cocktail. Get ready to embark on a tantalizing journey of taste and sophistication. We show you how to perfectly balance the tartness of apple juice, and the tanginess of lemon juice with green apple schnapps, and a touch of smooth vodka. Doesn't matter if you're a pro mixologist or a curious newcomer, anyone can make this cocktail! So, join us in making an Appletini!