Banana Rum Old-Fashioned
Sip Back in Time with Our Banana Rum Old-Fashioned
COCKTAILS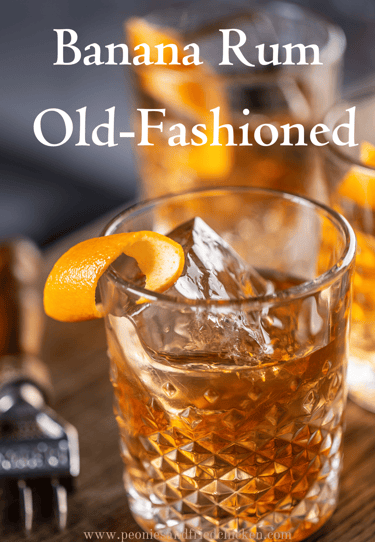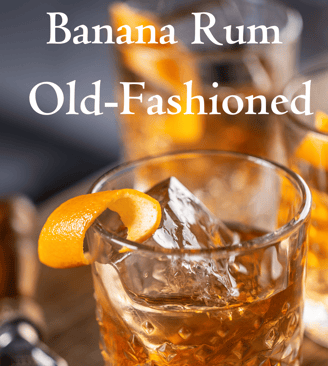 Banana Rum
Old-Fashioned
Ingredients:
Makes 1
1 oz. light rum
1 oz. bourbon (100 proof)
1/2 oz. Crème de banane
1/2 teaspoon Angostura bitters
orange peel for garnish
Preparation
Fill an old-fashioned glass with ice.

Pour in the rum, bourbon, Crème de banane, and angostura bitters. Stir gently to combine.

Grab your orange peel and squeeze over the cocktail to release the oils.

Then rest the orange peel on the rim of the glass for garnish. Other optional garnishes you can add are an orange slice or a smoked banana slice.
Banana Rum Old-Fashioned, where elegance meets Caribbean vibes in a glass. Let us take you on a flavor-packed journey where the timeless appeal of the Old Fashioned meets the sunny tropics. In this recipe, we'll show you how to find the perfect balance between Crème de banane and other spirits to make the classic cocktail. So raise a glass to the drink that combines tradition with a tropical twist, the Banana Rum Old-Fashioned.