Basil Gimlet
Herbal Harmony: The Delightful Basil Gimlet
COCKTAILS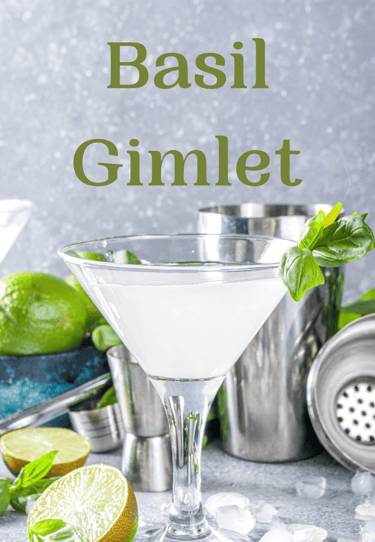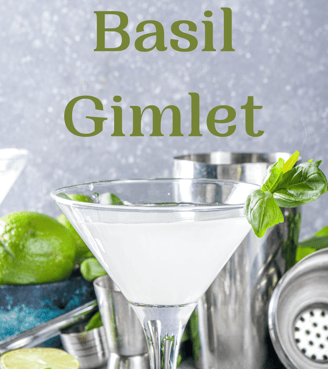 Basil Gimlet
Ingredients:
Makes 1
3 fresh basil leaves
2 oz. gin
1/2 oz. lime juice
1/2 oz. simple syrup
club soda
Preparation
To a cocktail shaker add the basil leaves and gin and muddle a couple of times until the basil leaves are crushed.

Add lime juice and simple syrup to the cocktail shaker with ice. Shake until well combined.

Strain the mixture into a glass and top with a little bit of club soda.

Garnish with a fresh basil leaf.
Enter into the world of herbal cocktails with the Basil Gimlet. Get ready to impress your friends with your mixology skills by mastering the tantalizing fusion of gin, fresh basil, and a burst of lime with this cocktail. Grab a cocktail shaker, choose your favorite gin, and muddle some basil leaves to make our refreshing cocktail that you'll be craving every hot summer day!