Blackberry Bourbon Smash
Elegant Fun Blackberry Bourbon Smash
COCKTAILS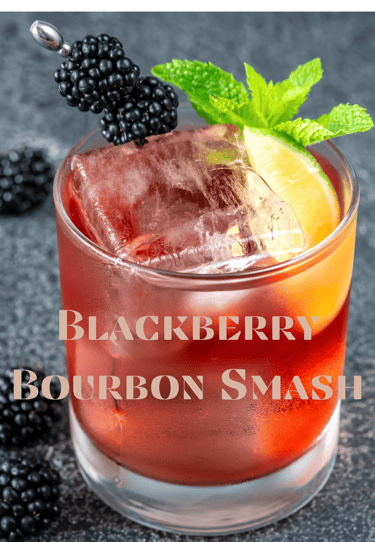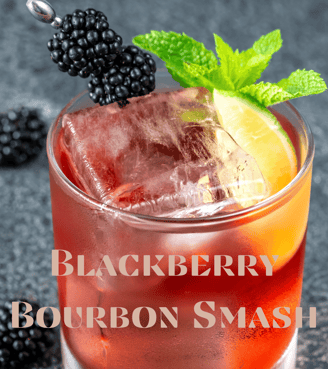 Blackberry Bourbon Smash
Ingredients:
Makes 1
2 oz. bourbon
1/2 oz. lime juice
3/4 oz. simple syrup
1 oz. club soda
7 mint leaves
4 blackberries
lime wedge for garnish
Preparation
In a cocktail shaker muddle 6 mint leaves, 2 blackberries, and lime juice. Once muddled add ice into the shaker with bourbon and simple syrup. Shake to well combine.

Pour the mixture into a glass and top with club soda.

Garnish with a mint leaf, 2-3 blackberries on a cocktail pick, and a lime wedge.
Indulge in the rich and tantalizing world of our Blackberry Bourbon Smash cocktail. Immerse in this fall drink where juicy blackberries and smooth bourbon collide to create a perfect blend that dances on your taste buds. Get ready to muddle blackberries and balance the sweetness with zesty citrus. This cocktail will elevate your home bartending game so get ready to shake and sip on this rich blend!