Blackberry Mojito
Berry Bliss with this Blackberry Mojito
COCKTAILS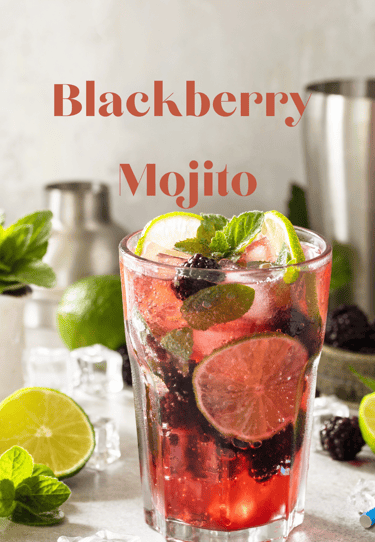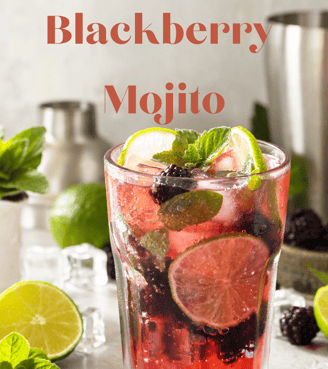 Blackberry Mojito
Ingredients:
Makes 1
2 oz. rum
4 oz. seltzer water
10 blackberries
1 tablespoon lemon juice
1 tablespoon lime juice
4 teaspoons sugar
12 fresh mint leaves
lime slices for garnish
Preparation
First muddle the blackberries with the mint leaves, sugar, lemon juice, and lime juice in a glass.

Add in your seltzer water, rum, and ice. Stir to combine.

Top with a mint leaf for garnish. Throw in some optional lime slices and blackberries (if any leftover).
A blackberry mojito is guaranteed to be a crowd pleaser, either for a brunch gathering, a lively party, or even just as a treat for yourself. Muddling the berries brings out the vibrant sweetness while balancing it out with the tang of lime and mint. So go ahead and grab your muddler, berries, and fresh mint leaves, and get to work on this refreshing twist of the classic mojito. Cheers to the Blackberry Mojito!