Blood Red Negroni
Blood Red Negroni: Hauntingly Delicious Twist on a Classic
COCKTAILSFALL COCKTAILSHOLIDAY COCKTAILS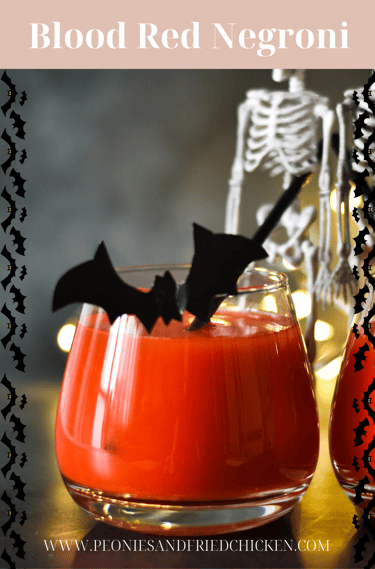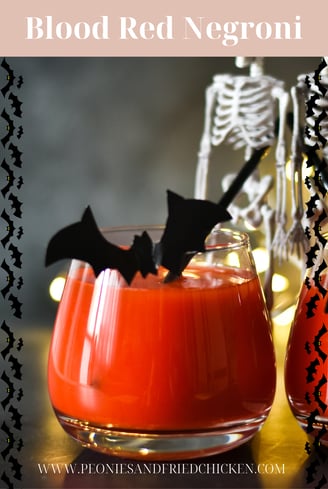 Blood Red Negroni
Ingredients:
Makes 1
1 1/2 oz. cherry-infused bourbon
1 oz. sweet vermouth
1 oz. campari
1-2 drops red food coloring
Preparation
In a cocktail shaker filled with ice combine cherry-infused bourbon, sweet vermouth, campari, and red food coloring. Shake until well combined and chilled.

Strain the drink into a glass.
Get ready to dive into the enchanting and eerie world of Halloween with us with the Blood Red Negroni cocktail. This chillingly delightful drink will turn heads with its striking red hue and delicious flavors. It combines cherry-infused bourbon, rich sweet vermouth, and zesty Campari. If you want a drink that embodies the spirit of Halloween and has a mesmerizing flavor, then you need to make this drink this spooky season! So, are you ready to elevate your cocktail game and make a drink that's so hauntingly good? Then let's get to mixing and shaking up the Blood Red Negroni.
Enjoy!