Bloody Finger Hot Dogs
Creepy Delights: Bloody Finger Hot Dogs
DINNERHOLIDAYRECIPES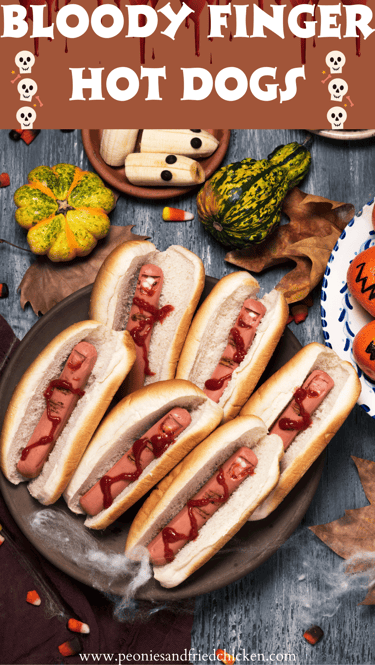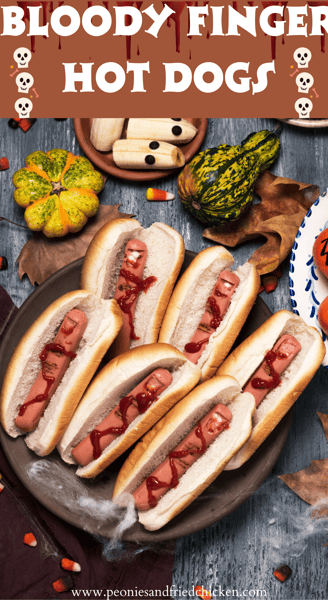 Bloody Finger Hot Dogs
Ingredients:
Servings: 10 Total Time: 20 mins
10 hot dogs or 1 pack
10 hot dog buns
ketchup
Preparation
Start by boiling a pot of water on the stove.

To make the fingernails cut the two sides of where the nail is going to be. Then make a cut straight across the top and the bottom make a curved cut. Then take your knife and cut the fingernail piece off the top (then it should look like the photo).

To make the knuckles make 3 slits towards the top of the fingernail. Then make 2 more slits about 1/4 inch down. Then if you want at the very bottom of the hot dog you can make 2 more slits.

Now boil your hot dogs for about 5 minutes. If you want more defined slits for the knuckles, place the hot dogs face down on the grill for a second to get the grilled look on the knuckles.

Now place your hot dogs into buns and add ketchup.
Enter the eerie realm of Halloween with our Bloody Finger Hot Dogs recipe. These terrifyingly tasty hot dogs are perfect for any Halloween party and can be made in 20 minutes. They're gross yet will be the center of attention! This spooky treat is so fun to assemble with the ketchup blood and the fingernail and knuckle detail. So, have some fun making these frighteningly flavorful delights and enjoy the spooky season with some Bloody Finger Hot Dogs!
Enjoy!