Blueberry Lemonade Margarita
Tart and Zesty: Indulge in Our Blueberry Lemonade Margarita
COCKTAILS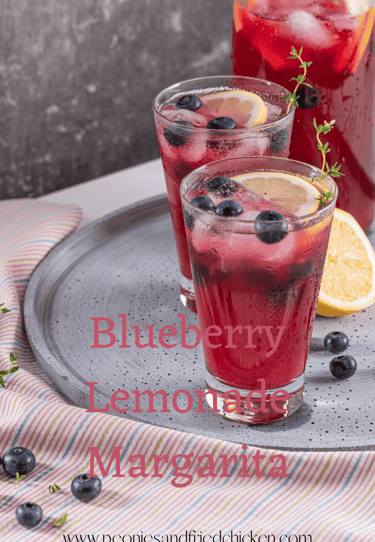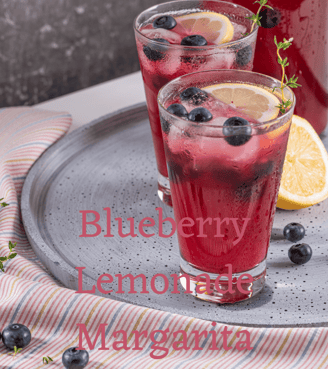 Blueberry Lemonade Margarita
Ingredients:
Makes 1
2 oz. tequila
1 oz. tripe sec
4 tablespoons lemonade
1 tablespoon sugar
1 tablespoon water
2 tablespoon blueberries
1 teaspoon lime zest
lemon slice for garnish
Preparation
To make the syrup take a saucepan over medium heat and combine 1 tablespoon of your sugar and add the water. Stir until the sugar is well dissolved. Add in blueberries and lime zest and bring the mixture to a boil. Lower the heat and simmer for about 5 minutes.

Remove from heat and let sit for 10 minutes.

Now strain the mixture into a jar and let cool completely.

Pour your tequila, triple sec, and lemonade into a glass. Fill your glass with ice and top with your blueberry syrup. Stir to combine slightly.

Garnish with a lemon slice and possibly some fresh blueberries.
Prepare to tantalize your taste buds with the vibrant hues and refreshing flavors of our Blueberry Lemonade Margarita cocktail. To make this vibrant and delicious summer cocktail we combine smooth tequila, citrusy lemonade, and fresh vibrant blueberries. No matter what type of summer gathering you're hosting or if you're just relaxing by the pool alone, this drink can be your companion all summer long. So, let's all celebrate the zest and sweetness of the Blueberry Lemonade Margarita!