Boozy Apple Cider Float
Autumn Bliss in a Glass: An Irresistible Boozy Apple Cider Float
COCKTAILSFALL COCKTAILS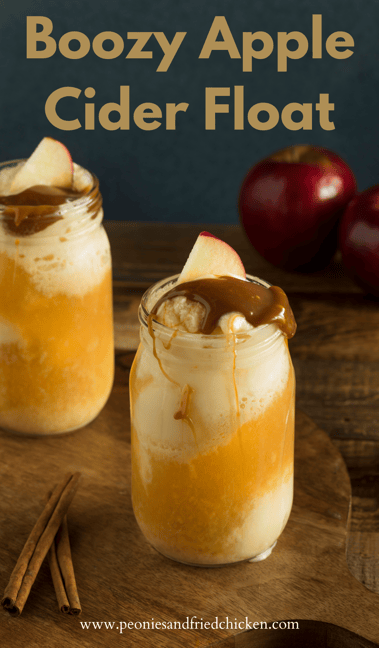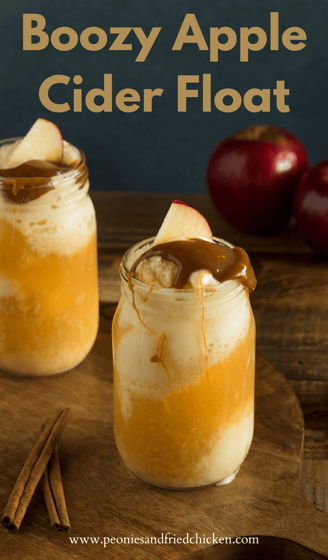 Boozy Apple Cider Float
Ingredients:
Makes 1
8 oz. apple cider
1 1/2 oz. bourbon
8 oz. vanilla ice cream
apple slice for garnish
chocolate syrup for garnish
caramel syrup
Preparation
Fill a glass halfway full of apple cider.

Then add bourbon and stir together to combine.

In the glass place 4 oz. of vanilla ice cream (1 scoop).

Now pour in the remaining apple cider.

Top it with the remaining scoop of vanilla ice cream.

Garnish with chocolate syrup, caramel syrup, and an apple slice.
The Boozy Apple Cider Float cocktail, where frosty indulgence meets autumn warmth. Embrace the cozy vibes of fall with this delightful concoction. In this recipe, we'll show you how to make the perfect blend of crisp apple cider, and creamy vanilla ice cream mixed with a touch of smooth bourbon and topped with indulgent chocolate syrup. This drink will leave you craving sweater weather all year long! So, cheers to the Boozy Apple Cider Float, fall's fabulous flavor fusion!
Enjoy!