Boozy Holiday Eggnog
Frothy Festivity: The Ultimate Holiday Eggnog Cocktail
COCKTAILSWINTER COCKTAILSHOLIDAY COCKTAILS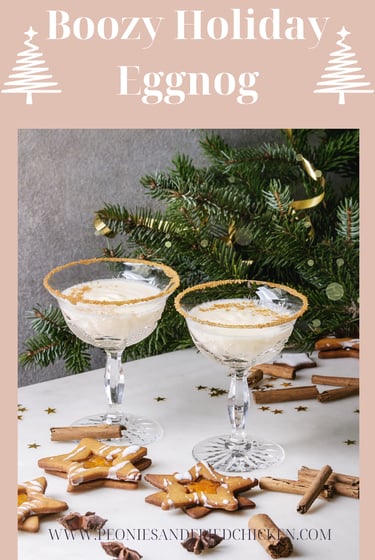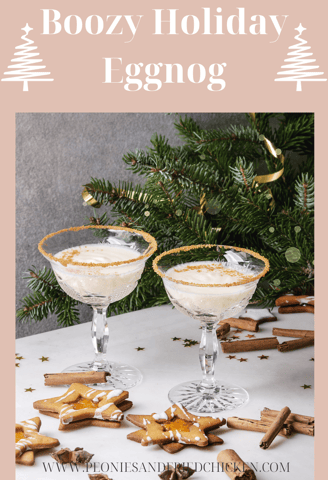 Boozy Holiday Eggnog
Ingredients:
Makes 1
1/2 oz. brandy
1/2 oz. dark rum
3 oz. eggnog
ground cinnamon
light brown sugar
Preparation
To rim the glass wet the rim of the glass with rum. Then pour light brown sugar on a plate. Roll the rim of the glass in the sugar to fully coat.

In a cocktail shaker with ice combine brandy, rum, and eggnog. Shake to well combine.

Strain the drink into your prepared glass.

Garnish with a sprinkle of ground cinnamon on top.
Unwrap the true essence of the holiday season with our Boozy Holiday Eggnog cocktail. We show you how to make a delightful blend of smooth brandy, bold rum, and creamy eggnog with a touch of aromatic spices. With every sip of this drink is the warm embrace of holiday cheer. Whether you're sipping by the fireplace or having a holiday gathering with friends and family this is the perfect holiday concoction. So, gather around and toast to the magic of the season with our Boozy Holiday Eggnog.
Enjoy!