Bourbon Pumpkin Smash
Savor the Richness of a Bourbon Pumpkin Smash
COCKTAILS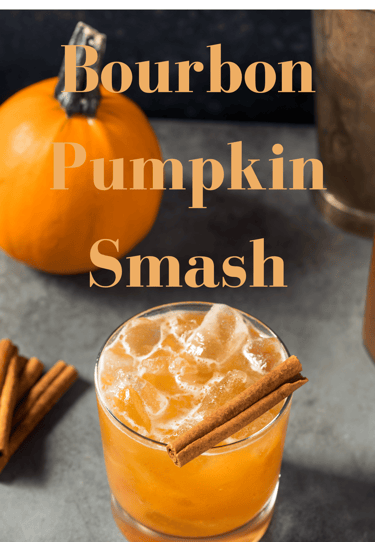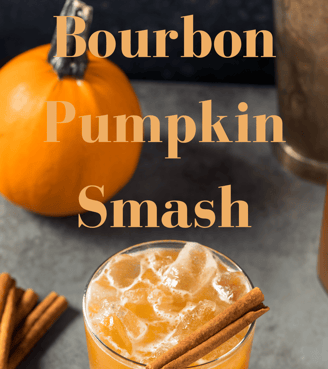 Bourbon Pumpkin Smash
Ingredients:
Makes 1
2 oz. bourbon
1/2 oz. orange juice
orange bitters
ginger beer
1/2 cup maple syrup
1/3 cup water
1/3 cup pumpkin puree
1/2 teaspoon pumpkin pie spice
1 teaspoon vanilla extract
salt
cinnamon stick for garnish
Preparation
To start off we have to make the pumpkin syrup. In a saucepan combine the maple syrup, water, pumpkin puree, pumpkin pie spice, vanilla, and a pinch of salt. Boil for 5 minutes and then remove from the heat. You will have enough syrup left to make a couple more cocktails. Reserve the rest of the syrup in the fridge and heat it back up when ready to use again.

Place in a cocktail shaker with ice, 2 tablespoons of the pumpkin syrup, bourbon, orange juice, and a pinch of orange bitters. Shake to well combine.

Strain the mixture into a glass and top with ginger beer. Garnish with a cinnamon stick.
Embrace the cozy charm of the Bourbon Pumpkin Smash cocktail. This autumn cocktail seamlessly blends the warm oaky notes of bourbon with the velvety smoothness of pumpkin puree with a touch of citrus. With every sip is a celebration of fall's abundance. So, if you're craving a moment of self-indulgence, make this beautiful Bourbon Pumpkin Smash cocktail!