Candy Cane Kiss Cookies
Sweet Holiday Magic: Candy Cane Kiss Cookies
DESSERTSHOLIDAYRECIPES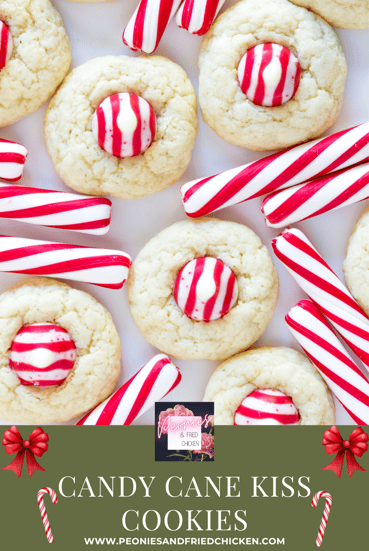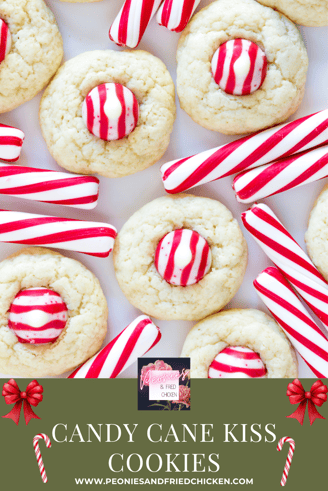 Candy Cane Kiss Cookies
Ingredients:
Servings: 28 Total Time: 30 mins
1 1/4 cups granulated sugar
2 cups flour
1/4 teaspoon baking soda
1/4 teaspoon salt
1/2 cup softened butter
1 egg
1 teaspoon vanilla extract
1/2 teaspoon peppermint extract
2 teaspoons milk
1/2 cup crushed candy canes
28 Hersheys candy cane kisses
Preparation
In a bowl combine butter and 1 cup sugar. Cream with a hand mixer until fluffy. Then add in the egg, vanilla extract, and peppermint extract. Mix again until well combined.

In another bowl combine flour, baking soda, and salt. Whisk to combine.

Pour the dry ingredients, milk, and crushed candy canes in with the wet ingredients. Mix with the hand mixer until everything is well combined.

Line two baking trays with parchment paper.

Scoop the dough into tablespoon size balls and use your hands to form a round shape. Then roll the balls of dough in the rest of the granulated sugar.

Place the dough balls onto the baking trays. Then place in the refrigerator for 2 hours.

Once done chilling bake at 375 F for 10 minutes. Allow to cool for a couple of minutes.

Press the candy cane kisses in the center of each cookie.
Delight in the festive spirit with our Candy Cane Kiss Cookies recipe! These cookies not only radiate the essence of the holiday season but also offer a delightful blend of sweet and minty flavors. We show you how to make these treats that combine a candy cane cookie dough base with the festive addition of candy cane kisses, creating cookies that embody the sweetness and cheer of the holiday season. Join us in celebrating the joy that holiday treats bring. So, get ready to dive into the sweetness of Christmas with candy cane kiss cookies!
Enjoy!