Candy Cane Martini
Peppermint Twist: The Candy Cane Martini
COCKTAILSWINTER COCKTAILSHOLIDAY COCKTAILS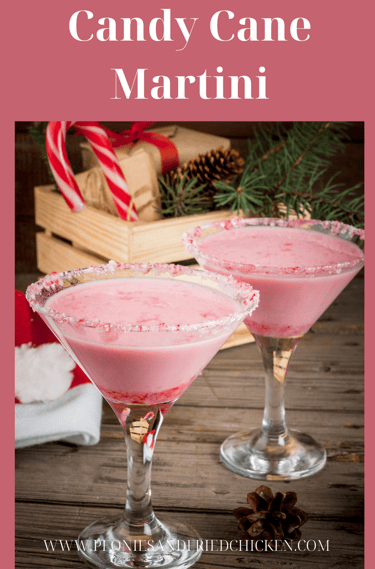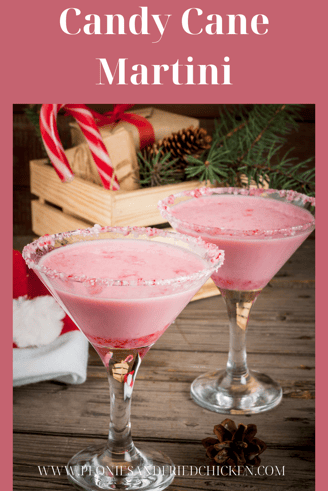 Candy Cane Martini
Ingredients:
Makes 1
3/4 oz. berry vodka
3/4 oz. peppermint schnapps
3/4 oz. white creme de cacao
1/4 oz. grenadine
1 oz. half-and-half
crushed candy cane
Preparation
Start by rimming the glass. Wet the rim of the glass with some vodka. Then on a plate crush a candy cane. Now rub the rim of the glass in the crushed candy cane to fully coat the rim.

Now in a cocktail shaker with ice combine berry vodka, peppermint schnapps, white creme de cacao, and grenadine. Shake until well combined.

Strain the drink into the prepared martini glass.

Pour in half-and-half and add a splash of grenadine on top.
Get ready to sip on the sweet and minty magic of the season with this Candy Cane Martini cocktail. Dive into a world of holiday delight with this festive drink that combines sweet berry vodka, minty schnapps, and chocolatey creme de cacao all in a glass rimmed with a crushed candy cane. It doesn't matter if you're hosting a holiday party or simply looking to add a dash of festive cheer to your evening, this is the cocktail for you! So, join us in raising a glass to the wonderful flavors of the holiday season with our Candy Cane Martini.
Enjoy!