Caramel Apple Cider Hot Toddy
Sip into Cozy Bliss: Caramel Apple Cider Hot Toddy
COCKTAILSFALL COCKTAILSHOLIDAY COCKTAILS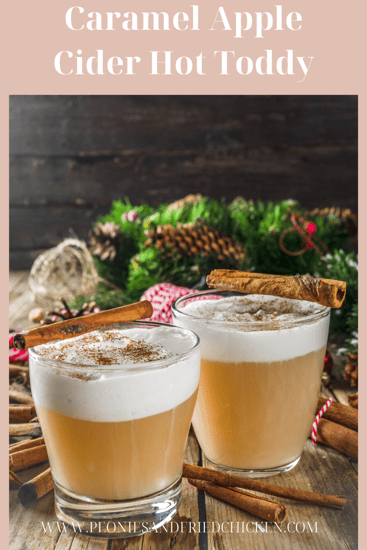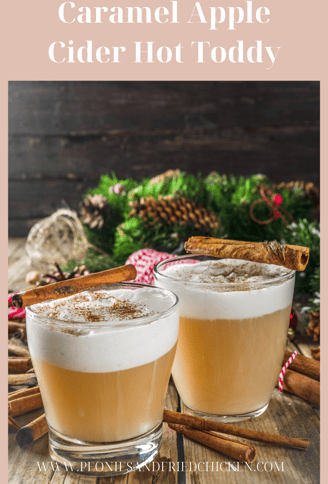 Caramel Apple Cider Hot Toddy
Ingredients:
Makes 1
3 tablespoons caramel vodka
1 cup apple cider
1 1/2 teaspoon bourbon
half a cinnamon stick
whipped cream for garnish
cinnamon stick for garnish
ground cinnamon for garnish
Preparation
In a saucepan add vodka, apple cider, bourbon, and half a cinnamon stick. Heat and then let simmer for a couple of minutes.

Pour the mixture into a glass.

Add whipped cream on top and garnish with a cinnamon stick and a pinch of ground cinnamon.
Indulge in the cozy embrace of autumn with this Caramel Apple Cider Hot Toddy cocktail. As the air starts to get crisp, there's no better way to raise your spirits than with this warm and cozy drink. This drink is autumn in a glass with rich apple cider, caramel flavors, smooth bourbon, and creamy comforting whipped cream. So, snuggle up by the fire with a drink that captures the essence of the season with each velvety sip!
Enjoy!