Cheeseburger Gnocchi
Gourmet Comfort: Cheeseburger Gnocchi Delight
DINNERRECIPES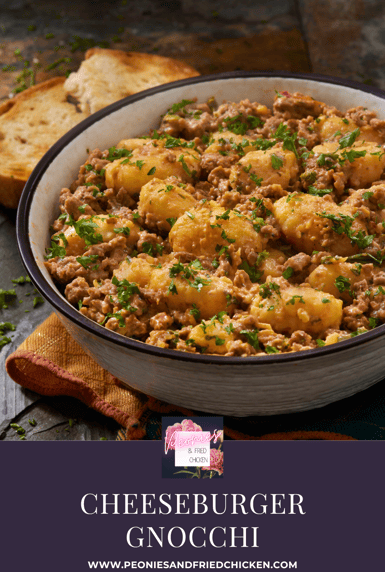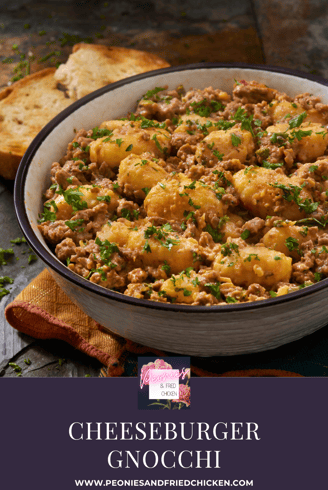 Cheeseburger Gnocchi
Ingredients:
Servings: 5 Total Time: 40 mins
17.6 oz. potato gnocchi
13 oz. ground beef
8 oz. beef broth
1/4 cup shredded cheddar cheese
14 oz. diced tomatoes
1/4 cup diced onion
1 teaspoon minced garlic
1 tablespoon butter
1 tablespoon hamburger seasoning
1 teaspoon worcestershire sauce
salt
pepper
fresh parsley for garnish
Preparation
In a skillet make the butter over medium-high heat. Then add gnocchi and cook for a couple of minutes until it becomes golden. Then remove from skillet and set aside.

Now cook the ground beef. Add the ground beef, diced onions, minced garlic, hamburger seasoning, worcestershire sauce, salt, and pepper to the skillet. Cook over medium-high heat until completely cooked through. Then drain the grease.

Now add the gnocchi back into the skillet along with the diced tomatoes and beef broth. Cook on medium-high heat until everything starts to bubble. Then reduce heat to low and cook for a couple of minutes until there's no liquid left.

Add the shredded cheese on top, place the lid on the skillet, and let cook until the cheese is melted.

Garnish with some freshly diced parsley and serve.
Get ready for an adventure with Cheeseburger Gnocchi! An easy dinner that combines the classic appeal of a cheeseburger with delightful gnocchi. In this flavorful journey, we'll show you how to craft the perfect comfort dish that combines seasoned ground beef, tender gnocchi, juicy tomatoes, and melted cheese. And the best part about it is it only takes 40 minutes to put together! So, join us in indulging in the comfort of Cheeseburger gnocchi and get ready to savor a dish that is rich and utterly comforting.
Enjoy!