Cheesy Chicken Zucchini Casserole
Easy Family Dinner Comfort: Cheesy Chicken Zucchini Casserole
DINNERRECIPES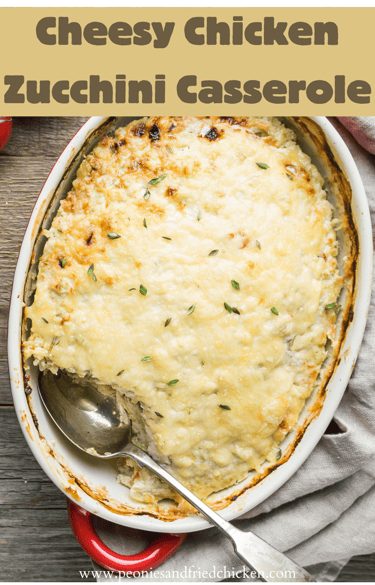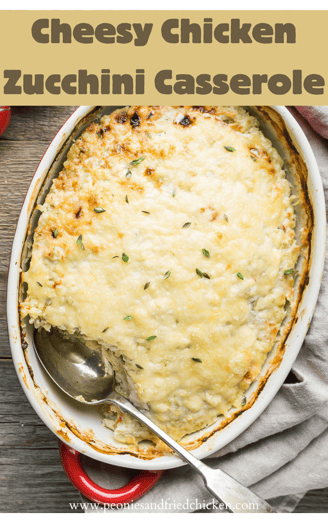 Cheesy Chicken Zucchini Casserole
Ingredients:
Servings: 7 Total Time: 1hr
2 cups sliced zucchini
8 oz. cream cheese
3 eggs
1/4 cup diced onion
1 1/2 cups shredded chicken breast
2 cups mozzarella cheese
salt
pepper
Preparation
Start by boiling the zucchini for a couple of minutes until slightly softened.

In a mixing bowl combine softened cream cheese, eggs, 1 1/2 cup mozzarella cheese, salt, and pepper. Stir to combine. Then stir in shredded chicken and diced onions.

Grease your casserole dish and then layer the sliced zucchini on the bottom. Pour the chicken mixture over top and spread evenly. Sprinkle the remaining cheese on top.

Bake at 350 F for 35 minutes. Then serve.
Discover the comforting embrace of this Cheesy Chicken Zucchini Casserole. This wholesome and satisfying dinner dish combines hearty zucchini and tender shredded chicken covered in a blanket of melted mozzarella cheese. This fall dish is simple to put together and great for family gatherings. So, get ready to savor the heartwarming comfort and nourishment that this Cheesy Chicken Zucchini Casserole brings to the table.
Enjoy!