Chicken Pot Pie
Savory Comfort: Crafting the Perfect Chicken Pot Pie
DINNERRECIPES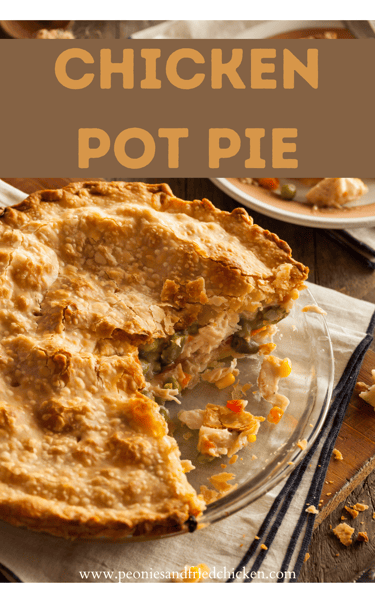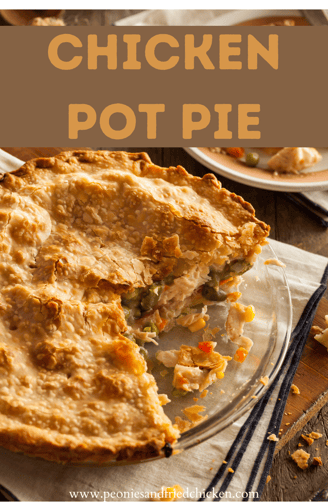 Chicken Pot Pie
Ingredients:
Servings: 7 Total Time: 1 hr 20 mins
1 lb. skinless boneless chicken breasts, cubed
2 9-inch unbaked pie crusts
1 cup frozen carrots
1 cup frozen peas
1/2 cup frozen green beans
1/4 cup frozen corn
1/2 cup diced celery
1/3 cup butter
1/3 cup diced onion
1/3 cup flour
2 cups chicken broth
2/3 cup milk
salt
pepper
Preparation
In a pot combine cubed chicken, carrots, peas, corn, green beans, and celery. Add water and bring to a boil for about 15 minutes. Then remove from heat and drain the water.

In a separate saucepan melt the butter over medium heat. Add onions and cook until soft. Then add flour, salt, and pepper.

Then slowly stir the chicken broth and milk into the butter and onion mixture.

Reduce heat to medium-low and simmer for 5 to 10 minutes. Then remove heat and set aside.

Place the chicken and vegetables in the pie crust. Then pour the hot broth mixture over top.

Take your top crust, seal the edges with a fork, and cut away any excess dough. Make a couple of slits in the middle of the pie crust to allow steam to escape.

Bake 425 F for 35 minutes. Cool for about 10 minutes and then serve.
Celebrate the comfort and warmth of the classic Chicken Pot Pie with us. We'll guide you through creating this timeless dish that combines tender chicken, a creamy filling made of vibrant vegetables and flavorful broth, all in a golden flaky pie crust. This dish can be served for a holiday gathering or just as a quick, hearty dinner on a cold fall or winter night. Are you ready to join us in celebrating the timeless deliciousness of this dish? Well, get ready to indulge in the hearty, savory bliss of Chicken Pot Pie.
Enjoy!