Christmas Cranberry Mimosa
Festive Fizz: The Perfect Christmas Mimosa
COCKTAILSWINTER COCKTAILSHOLIDAY COCKTAILS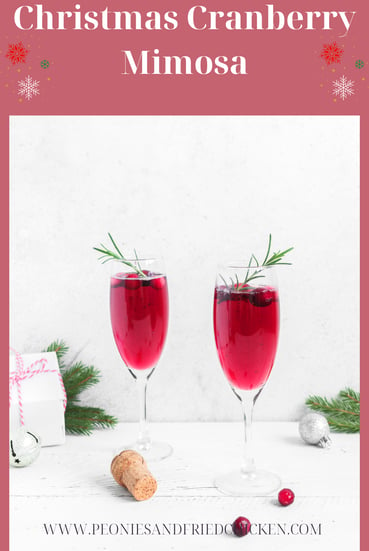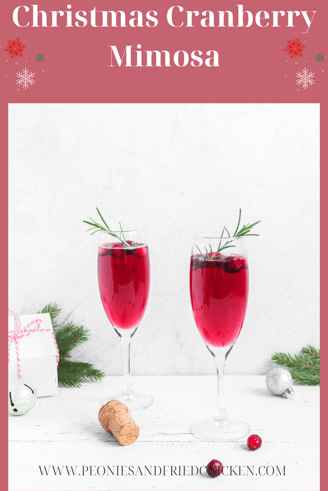 Christmas Cranberry Mimosa
Ingredients:
Makes 2
3 oz. cranberry juice
8 oz. champagne
fresh cranberries for garnish
2 fresh rosemary sprigs for garnish
Preparation
Pour cranberry 1 1/2 ounces of cranberry juice into each champagne glass. Then add 4 ounces of champagne to each glass.

Top with a couple of fresh cranberries and a sprig of rosemary.
Elevate your holiday celebrations with our Christmas Cranberry Mimosa. This cocktail is not only filled with Christmas joy but adds a touch of festive elegance to your Christmas festivities. This drink combines tangy cranberry juice with sparkling champagne, topped with fresh festive cranberries and rosemary. Our visually stunning drink can be perfect for any Christmas gathering or just for when you want to add a touch of Christmas cheer to your evening. This mimosa perfectly captures the essence of the holiday season. So, have a merry Christmas with our delicious Christmas Cranberry Mimosa.
Enjoy!