Christmas Sangria
Yuletide Bliss in a Glass: Christmas Sangria
COCKTAILSWINTER COCKTAILSHOLIDAY COCKTAILS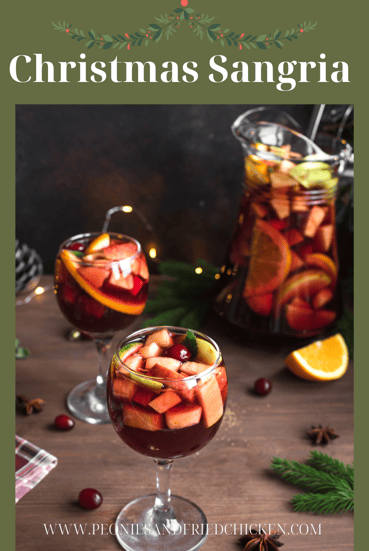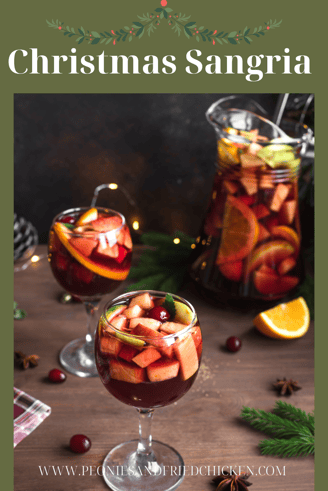 Christmas Sangria
Ingredients:
Makes 6
1 bottle dry red wine
8 oz. cranberry juice
8 oz. pomegranate juice
1/3 cup grand marnier
3/4 cup cinnamon simple syrup
1 yellow apple
1 orange
1 cup fresh cranberries
mint leaves
Preparation
In a pitcher combine dry red wine, cranberry juice, pomegranate juice, grand marnier, cinnamon simple syrup, cubed apple, orange slices, and cranberries. Stir to combine everything. Then let sit in the refrigerator for about 3 hours.

When ready to serve add a couple mint leaves.
Step into the festive spirit with Christmas Sangria. This drink not only captures the essence of the holiday season but also serves as a centerpiece for togetherness. This festive sangria combines dry red wine, flavorful fruit juices, spices, and fresh seasonal fruit. So, if you want a drink that embodies the joy and flavor of the holiday season then look no further than our Christmas Sangria. It's sure to become a tradition in your family. Cheers to the magic of Christmas!
Enjoy!