Christmas White Chocolate Snowflake Martini
Winter's Delight: Christmas White Chocolate Snowflake Martini
COCKTAILSWINTER COCKTAILSHOLIDAY COCKTAILS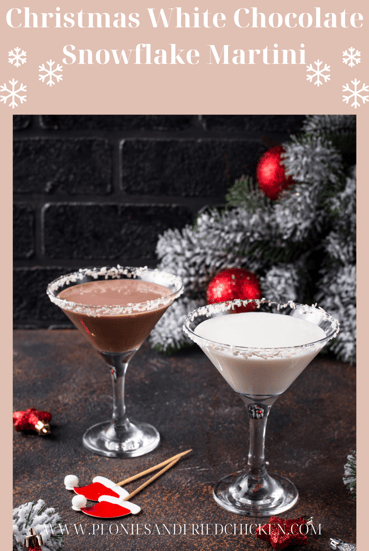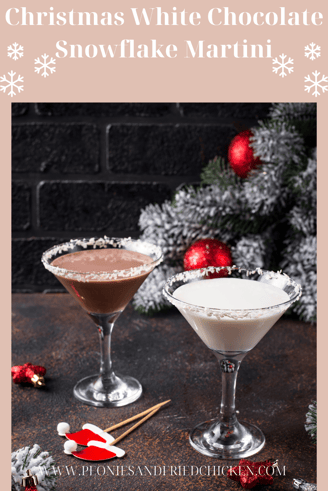 Christmas White Chocolate Snowflake Martini
Ingredients:
Makes 1
3 oz. white chocolate liqueur
2 1/2 oz. vanilla vodka
2 tablespoons heavy cream
1/3 cup white sanding sugar
Preparation
Take 1/2 an ounce of the vanilla vodka and wet the rim of the martini glass. Place the white sanding sugar on a plate. Then dip the rim of the glass in the white sanding sugar until evenly coated.

In a cocktail shaker with ice combine white chocolate liqueur, vanilla vodka, and heavy cream. Shake to combine.

Strain the drink into your prepared martini glass.
Embrace the enchantment of the holiday season with a Christmas White Chocolate Snowflake Martini. Immerse yourself in this delightful holiday concoction that not only embodies the essence of winter but elevates Christmas cheer! This drink combines smooth white chocolate liqueur, flavorful vanilla vodka, and heavy cream, all in a sugary-rimmed martini glass. So, join us in making this luxurious and festive cocktail that is perfect for any Christmas celebration.
Enjoy!