Coconut Limeade
Tropical Zest in a Glass: Sip Away with Our Coconut Limeade
COCKTAILS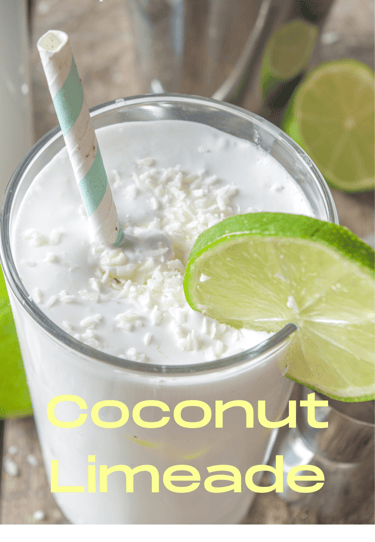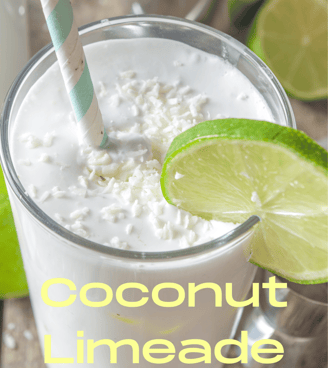 Coconut Limeade
Ingredients:
Makes 1
1 1/2 oz. frozen limeade
3 tablespoons coconut cream
4 tablespoons water
4 tablespoons coconut rum
coconut flakes for garnish
fresh lime slice for garnish
Preparation
Add to your blender ice along with the limeade, coconut cream, water, and coconut rum. Blend until smooth.

Pour your drink into a glass.

Garnish with a lime slice and some coconut flakes.
Indulge in a sip of pure serenity with this Coconut Limeade cocktail. This enchanting creation takes tropical coconut and the flavor of zesty lime to make the perfect balance in a glass. Picture yourself laying on a white sandy beach with a gentle breeze that carries the aroma of coconuts and tangy lime. That is the experience of this Coconut Limeade cocktail. This recipe shows you how to craft a potion that's both soothing and invigorating, by combing creamy coconut cream with limeade. Go ahead and unwind this summer with a cocktail that is as refreshing as a dip in the ocean!