Creamed Corn
Wholesome Comfort: Homemade Creamed Corn
DINNERHOLIDAYRECIPES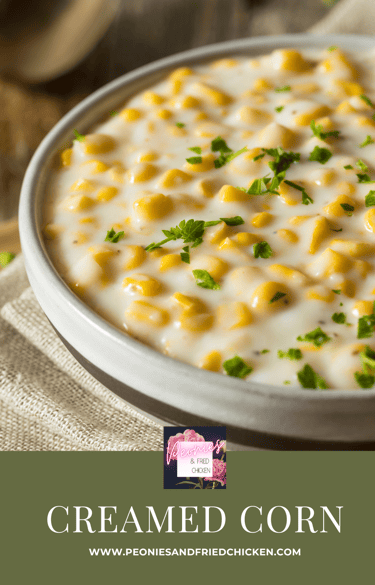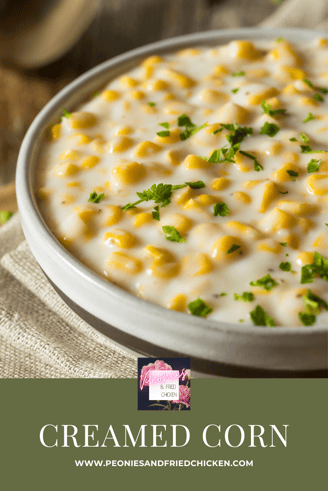 Creamed Corn
Ingredients:
Servings: 8 Total Time: 15 mins
5 cups frozen corn
2 tablespoons unsalted butter
1 sweet onion
2 minced garlic cloves
3/4 cup heavy cream
2 tablespoons sugar
1 cup milk
2 tablespoons flour
1/2 cup parmesan cheese
salt
pepper
cayenne pepper
ground nutmeg
fresh parsley
Preparation
Start by melting the butter in a pan over medium-high heat. Add diced onions and minced garlic and sauté for a couple of minutes.

Add corn, heavy cream, sugar, salt, pepper, cayenne, and ground nutmeg. Stir to combine and cook for 1 minute.

In a bowl whisk together the milk and flour. Then pour into the corn mixture. Stir to combine and cook for about 5 minutes until it thickens.

Remove from heat and then add in parmesan cheese. Stir until melted.
Step into the heart of comfort with some classic Creamed Corn. This dish is always a favorite and it's cozy, warm, and delicious. It makes a perfect side dish for Thanksgiving dinner or for when you need some comfort food on a cold night. This wholesome goodness combines corn with a creamy base, spices, and rich melted parmesan cheese. This dish embodies the essence of a home-cooked meal and sharing with loved ones. So get ready to celebrate tradition or Thanksgiving with Creamed Corn.
Enjoy!