Cucumber Gin Spritz
Crisp Cucumber Bliss: Cucumber Gin Spritz
COCKTAILS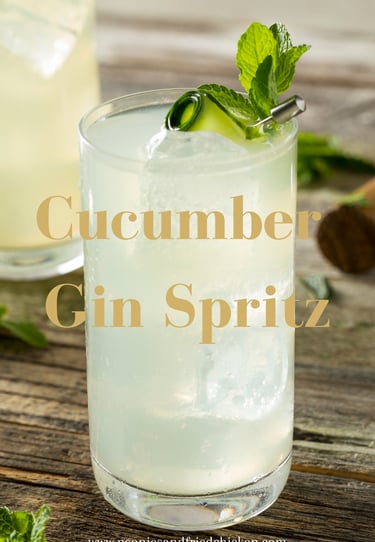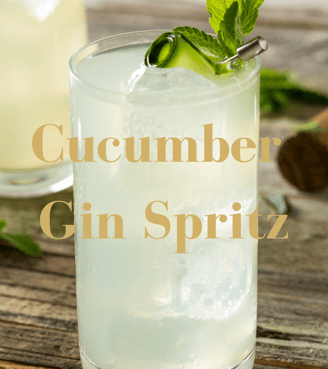 Cucumber Gin Spritz
Ingredients:
Makes 1
3 oz. gin
1 oz. lime juice
4 cucumber slices
club soda
Preparation
In cocktail shaker muddle the gin and lime juice with 3 cucumber slices. Then add ice and shake until well combined.

Strain the mixture into a glass with ice.

Top with a little club soda

Garnish with a cucumber slice and optional mint leaf.
Welcome to the cool, refreshing, and crisp Cucumber Gin Spritz! Rewind at the end of a hot summer day with this oh-so-refreshing cocktail where the freshness of cucumbers meets the magic of gin. The perfect fusion of refreshing cucumbers and botanical gin to transport you to a summer oasis. Grab a shaker to elevate your cocktail game with the rejuvenating and uplifting notes of this cucumber gin summer drink!