Dirt Cups
Dig into Delight: The Classic Dirt Cups
DESSERTS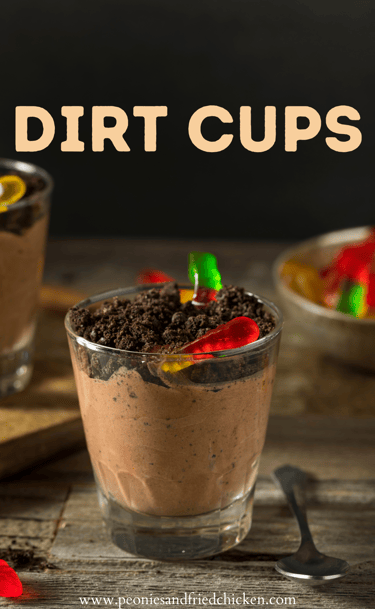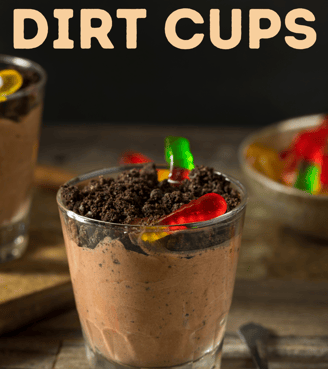 Dirt Cups
Ingredients:
Servings: 8 Total Time: 40 mins
3.4 oz. box instant chocolate pudding mix
16 oz. milk
8 oz. cool whip
12 oreo cookies
16 gummy worms
Preparation
In a mixing bowl add milk and pudding mix. Whisk together to well combine. Let sit for about 5 minutes.

Fold in cool whip until well combined.

Pour the mixture into your serving cups.

Crush your Oreo cookies until they become almost a powder.

Add crushed Oreos on top and 2 gummy worms. Chill in the refrigerator until ready to serve.
Take a nostalgic journey back to your childhood with the classic Dirt Cups! In this recipe we show you how to make these fun, flavorful, and easy treats by combining chocolate pudding, creamy Cool Whip, and delightful Oreos all topped with fun and chewy gummy worms. This treat is perfect for kids and kids at heart to enjoy. You can even add your own twist to it by adding your own favorite toppings! So, get ready to dig into these fun and creative Dirt Cups.