Fig and Honey Gin Fizz
Golden Fig Delight: Our Fig and Honey Gin Fizz Cocktail
COCKTAILS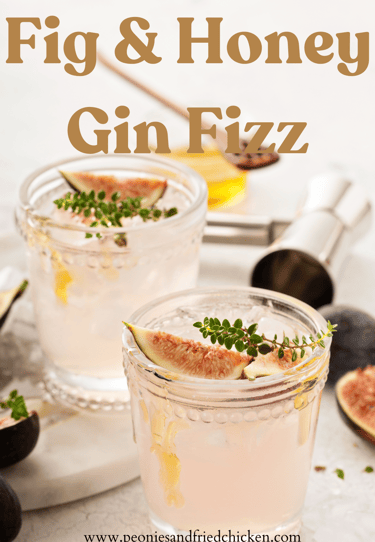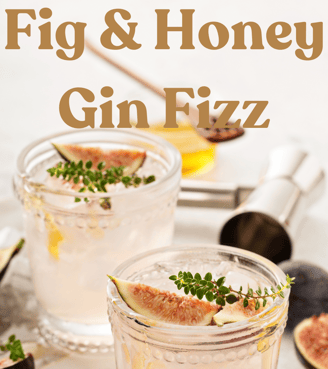 Fig and Honey Gin Fizz
Ingredients:
Makes 1
4 oz. gin
1 teaspoon fig jam
1 tablespoon honey
1/2 oz. lemon juice
1/2 oz. simple syrup
2-3 fresh fig slices for garnish
sprig of thyme for garnish
Preparation
In a cocktail shaker with ice combine gin, fig jam, honey, lemon juice, and simple syrup. Shake until well chilled.

Strain the mixture into a glass.

Garnish with a couple of fig slices and a sprig of thyme.
Join us on a journey of taste and refinement as we delve into the world of our Fig and Honey Gin Fizz cocktail. We show you how to make the perfect blend out of rich sweet figs, the golden nectar of honey, and botanical gin with a touch of fresh aromatic herb. So, get ready to savor the exquisite flavors of fig and honey in every luscious sip. It's time to celebrate this delightful libation, the Fig and Honey Gin Fizz.