Frosted Mistletoe Margarita
Festive Sips: Frosted Mistletoe Margarita for Holiday Cheer
COCKTAILSWINTER COCKTAILSHOLIDAY COCKTAILS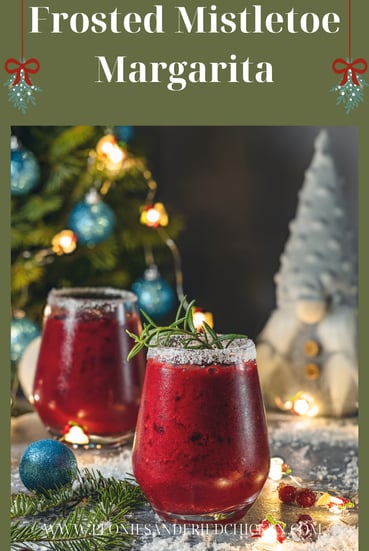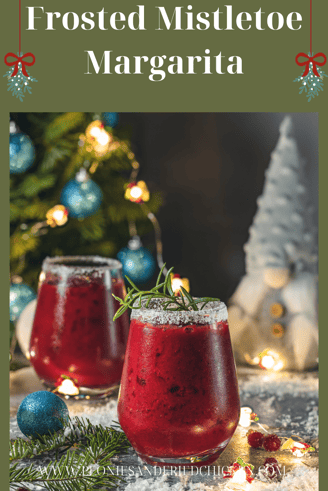 Frosted Mistletoe Margarita
Ingredients:
Makes 4
6 oz. tequila
3 oz. orange liquor
1 1/4 cup cranberry juice
1/2 cup lime juice
3 oz. cranberries
1/4 cup honey
orange zest
1 1/2 tablespoons granulated sugar
1 tablespoon salt
rosemary sprigs for garnish
sugared cranberries for garnish
Preparation
Add the sugar and salt to a plate. Rub a little bit of tequila on all the glasses and then dip the glasses in the sugar and salt mixture. Make sure to evenly coat the rim.

In a blender combine tequila, orange liquor, cranberry juice, lime juice, cranberries, honey, orange zest, and 1 1/2 - 2 cups of ice. Blend to combine, until it looks like a slushy.

Divide the margarita into your prepared glasses.

Garnish each with a sprig of rosemary and a couple of sugared cranberries.
Step into the holiday spirit with a Frosted Mistletoe Margarita. This festive twist on a classic margarita is filled with flavors and makes for a great drink for any Christmas gathering. This recipe combines tart cranberries, smooth tequila, flavorful orange liquor, tangy lime juice, and sweet honey. Join us in toasting the holidays with a festive and refreshing cocktail. Cheers to the Frosted Mistletoe Margarita and happy holidays everyone!
Enjoy!