Frozen Bourbon Milk Punch
Chill Out with Bourbon Bliss: Frozen Bourbon Milk Punch
COCKTAILSFALL COCKTAILS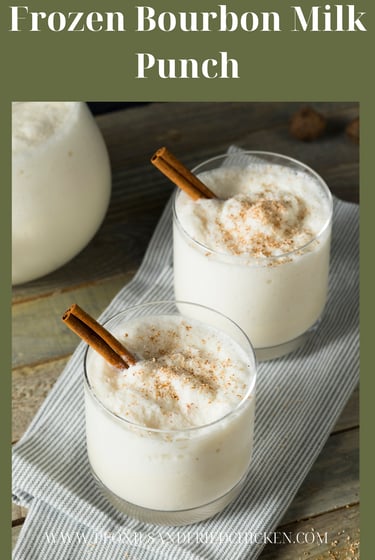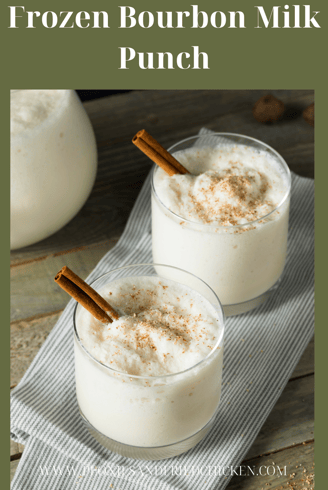 Frozen Bourbon Milk Punch
Ingredients:
Makes 4
14 oz. milk
8 oz. vanilla ice cream
4 oz. bourbon
1/2 teaspoon vanilla extract
2 tablespoons simple syrup
cinnamon stick for garnish
ground nutmeg for garnish
Preparation
In a blender combine milk, vanilla ice cream, bourbon, vanilla extract, and simple syrup. Blend until smooth and creamy.

Pour into a glass and garnish with a little ground nutmeg and a cinnamon stick.
Enjoy the frothy fun of our Frozen Bourbon Milk Punch cocktail. Join us on a frothy adventure into fall with this irresistible drink. We'll show you how to make a cocktail that will whisk you away with smooth bourbon, creamy vanilla ice cream, and frothy milk with a touch of spice. Get ready to blend, pour, and savor every icy sip. So, cozy up by the fireplace with us this autumn and make a Frozen Bourbon Milk Punch!
Enjoy!