Ghost Meringues
Ghostly Halloween Delights: Ghost Meringues
DESSERTSHOLIDAYRECIPES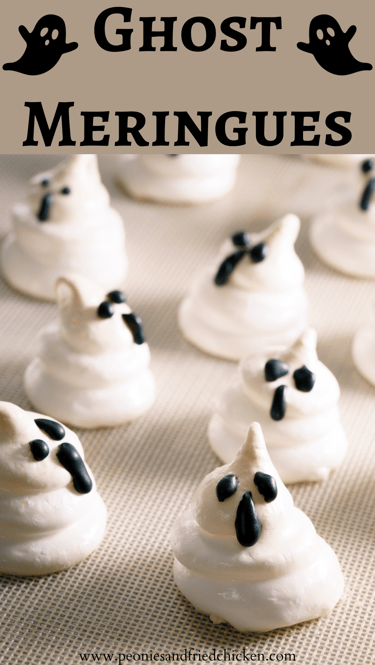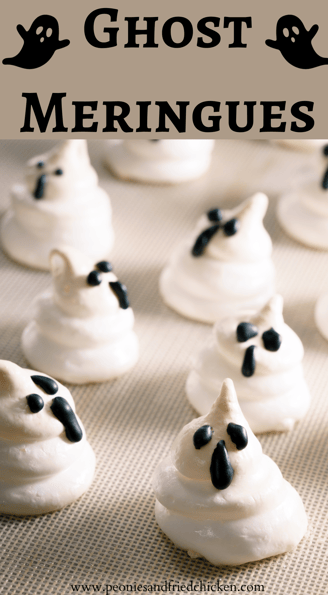 Ghost Meringues
Ingredients:
Servings: 32 Total Time: 1 hr 10 mins
1 cup sugar
1/2 teaspoon cream of tartar
4 egg whites
black decorating gel or icing
Preparation
Start by whipping the egg whites with a hand mixer until they become frothy. Mix in sugar and then cream of tartar. Continue to whip until the mixture becomes stiff.

Line baking sheets with aluminum foil or parchment paper.

Now add the meringue mixture to a piping/icing bag with a large round tip. Press the mixture directly onto the lined baking sheet. Press down and lift up to create the layers.

Bake at 225 F for 45 minutes. Then remove from oven and let them harden.

Now with your decorating gel dot on the eyes and mouth.
Get ready to have some fun this Halloween with Ghost Meringues! They're spooky, delicious, fun, and kid-friendly. In this recipe, we'll show you how to create fluffy meringues that transform into charming little ghosts, with black icing eyes and mouths. These adorably spooky treats are the perfect added charm to any Halloween celebration. So, if you want your dessert to be the star of the show this Halloween, then make some Ghost Meringues. We will warn you; you'll think they're too cute that they're almost too good to eat!
Enjoy!