Giggle Juice
Cheers to the Good Times with Giggle Juice
COCKTAILS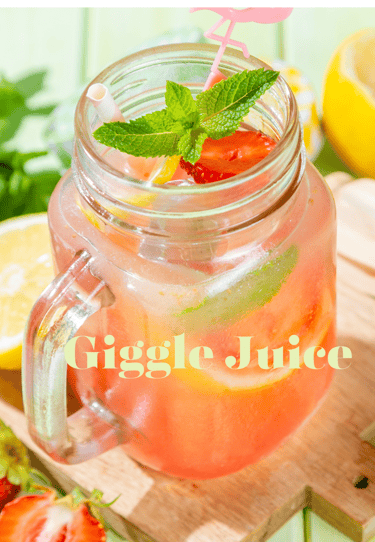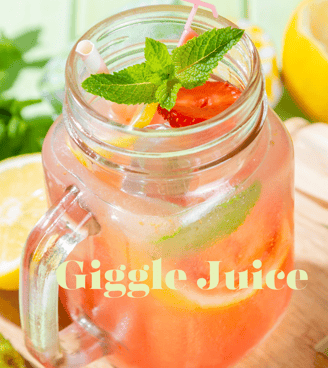 Giggle Juice
Ingredients:
Makes 1
3 strawberries
lemon wedge
3 oz. moscato wine
3 oz. pink lemonade
1 1/2 oz. sprite
2 tablespoons vodka
mint leaf for garnish
Preparation
Start by cutting your strawberries into slices and placing them in your glass.

Pour the wine, pink lemonade, sprite, and vodka into the glass. Stir until everything is combined.

Garnish with an optional mint leaf.
The giggly and wiggly world of the Giggle Juice cocktail. Happy hour just got a lot more fun! This cocktail just may have you giggling all night long off of Moscato and vodka! To make this perfect blend we combine fresh juicy strawberries, smooth wine, citrusy pink lemonade, and boozy vodka. This recipe will show you how to whip up this fun cocktail to have a riot of a night! So, grab your friends and raise a glass to this fruity, sparkling, fun drink and to making lifelong summer memories.