Grapefruit Basil Sipper
Basil Citrus Twist: Refresh with Our Grapefruit Basil Sipper
COCKTAILS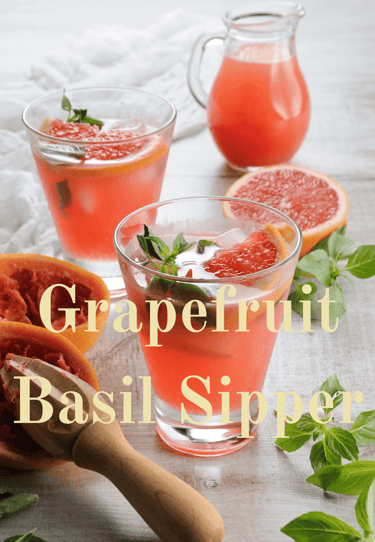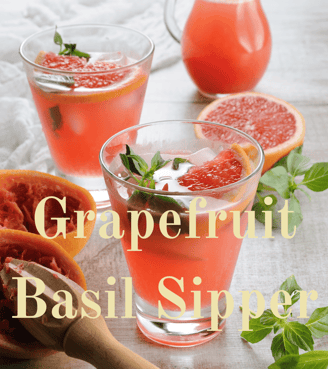 Grapefruit Basil Sipper
Ingredients:
Makes 1
1 tablespoon grapefruit marmalade
3 basil leaves
1 cup fresh grapefruit juice
1 1/2 oz. gin
1/4 cup sugar
grapefruit wedge for garnish
Preparation
To make the grapefruit simple syrup combine sugar and 1/4 cup of fresh grapefruit juice to a pot. Place on low heat and bring to a boil until the sugar dissolves. Let cool.

In a cocktail shaker muddle the marmalade and 2 basil leaves.

Now add ice, gin, grapefruit simple syrup, and freshly squeezed grapefruit juice to the cocktail shaker. Shake until well combined.

Strain the mixture into a glass with ice.

Garnish with a basil leaf and a grapefruit wedge.
Delight your senses with this tantalizing blend of citrusy grapefruit and aromatic basil. This cocktail is where the tangy brightness of fresh grapefruit meets the herbaceous charm of basil. We promise that with every sip will be a burst of pure bliss. Go ahead and pick the juiciest grapefruit and pluck some fresh basil and make this Grapefruit Basil Sipper cocktail!