Ham Pizza Slider
Mini Bites, Big Flavor: Ham Pizza Sliders
DINNERRECIPES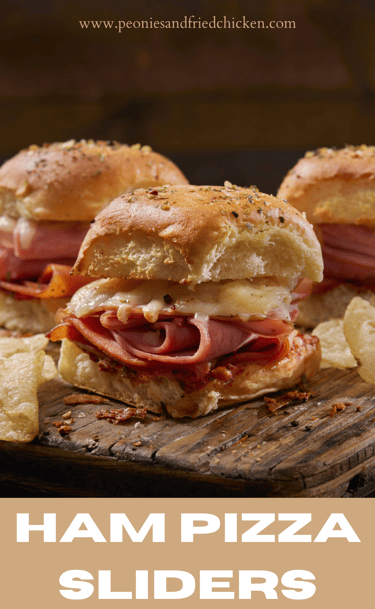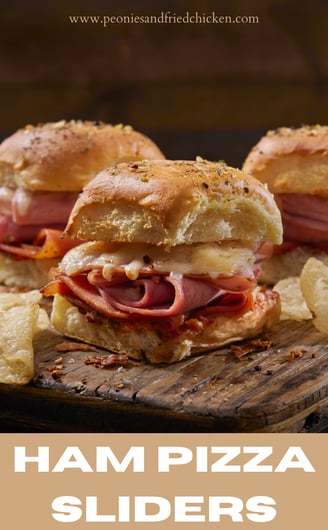 Ham Pizza Sliders
Ingredients:
Servings: 12 Total Time: 25 mins
12 hawaiian bread rolls
1/2 cup pizza sauce
36 slices deli ham
16 oz. shredded mozzarella cheese
unsalted butter
italian seasoning
salt
pepper
Preparation
Preheat oven to 350 F.

Cut your bread rolls and place the bottoms on a baking sheet. Spread the pizza sauce all over the bottom half of the rolls.

Now fold and layer your ham slices over top of the pizza sauce (place 3 slices of ham on each).

Then top each one with shredded mozzarella over top of the ham. Then place the top part of the rolls on top.

Brush the top of the rolls with melted butter and sprinkle a little bit of italian seasoning, salt, and pepper on each.

Bake for about 15 minutes or until the cheese starts to melt.

Once done remove from the oven. Allow to cool for a couple of minutes and then serve.
Looking for a quick and easy dinner that's packed with flavor? Well, look no further than our Ham Pizza Sliders! We guide you through how to make these irresistible tasty sliders that combine the savory goodness of ham with the delicious flavors of pizza. These sliders are perfect for picky kids and even great for a party! So, get to making these gooey, zesty Ham Pizza Sliders. They're a mouthwatering treat that is sure to be a crowd-pleaser!
Enjoy!