Honey Glazed Ham
Sweet and Savory Elegance: Honey Glazed Ham
DINNERHOLIDAYRECIPES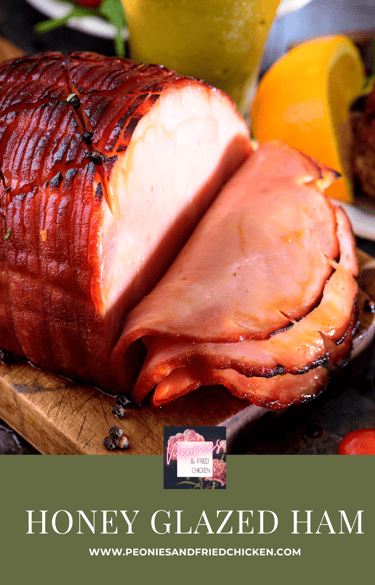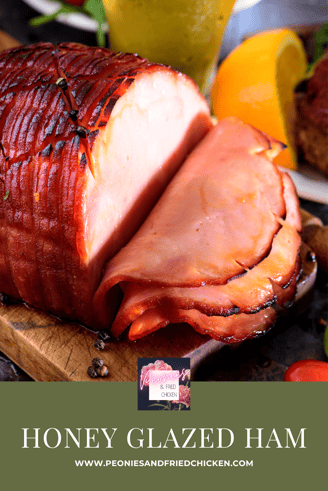 Honey Glazed Ham
Ingredients:
Servings: 24 Total Time: 2 hrs
1 bone-in spiral-cut ham
1 cup honey
1/2 cup brown sugar
2 tablespoons dijon mustard
1 teaspoon ground ginger
1 teaspoon ground cinnamon
Preparation
Place the ham on it's side in a roasting pan.

In a bowl combine honey, brown sugar, dijon mustard, ground ginger, and ground cinnamon. Mix until well combined. Then brush half of the glaze over the ham, and spread the slices while brushing to make sure it seeps down to the middle of the ham.

Cover the ham loosely with aluminum foil.

Bake at 325 F for 1 hour while basting occasionally. Then remove from oven and remove foil. Brush the remaining glaze on and then bake for another 45 minutes.
Indulge in the sweet and savory masterpiece that is this Honey Glazed Ham. This beautiful and delicious ham makes for a great addition to a Thanksgiving dinner, either as a replacement for a turkey or as a second main course to the dinner. It can also make for a great dinner for any night when you just need some good comfort food! This recipe combines the richness of honey with a blend of spices and the goodness of a perfectly cooked ham. So, let's celebrate the elegance and tradition that a honey glazed ham brings to the table.
Enjoy!