Hot Pumpkin Spice
Spice Up Your Night with a Hot Pumpkin Spice Cocktail
COCKTAILS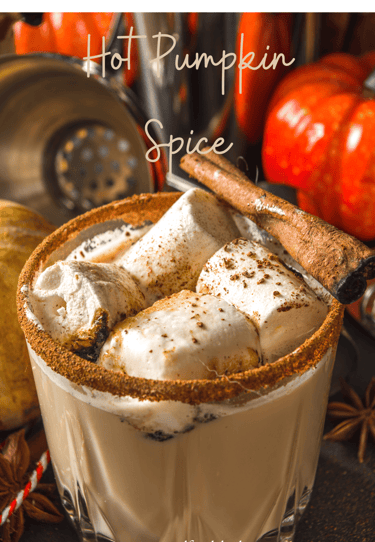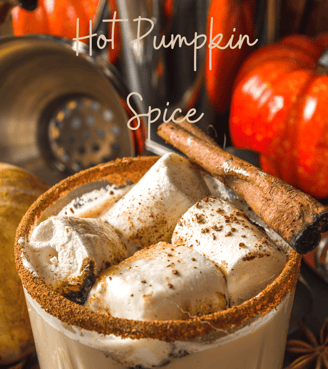 Hot Pumpkin Spice
Ingredients:
Makes 1
1 cup milk
2 tablespoons pumpkin puree
1/2 tablespoon sugar
pinch of pumpkin pie spice
2 tablespoons whipped vodka
1/2 teaspoon vanilla
ground cinnamon
marshmallows for garnish
cinnamon stick for garnish
Preparation
To rim the glass, combine equal parts of ground cinnamon and sugar on a plate. Rub a little bit of milk around the rim and then rub the rim of the glass in the cinnamon mixture to fully coat.

In a saucepan combine milk, pumpkin puree, pumpkin pie spice, and sugar, and heat on high for 10 minutes. Then remove from heat and stir in the vanilla.

Pour the mixture into a glass and then stir in the whipped vodka.

Garnish with a couple of marshmallows and a cinnamon stick. Top with a little ground cinnamon.
Indulge in the warmth of autumn with our Hot Pumpkin Spice cocktail. As the leaves change colors and the air starts to turn crisp, there's no better way to embrace the comfort of the season than with a delightful hot drink. This cocktail blends rich pumpkin with creamy whipped vodka and a touch of warm spices. So, go ahead and indulge in an autumn treat with this Hot Pumpkin Spice cocktail.