Irish Mule
Crafting the Emerald Elegance: Exploring the Charms of the Irish Mule
COCKTAILS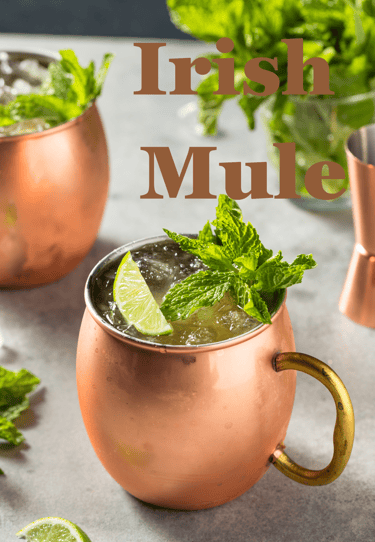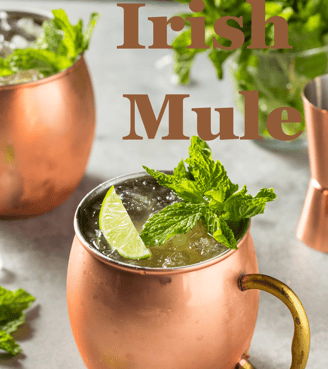 Irish Mule
Ingredients:
Makes 1
2 oz. irish whiskey
6 oz. ginger beer
1 oz. lime juice
lime wedge for garnish
mint leaf for garnish
Preparation
Fill a mule copper mug with ice. Then pour in pour in the whiskey, lime juice, and ginger beer. Stir to well combine.

Garnish with a lime wedge and a mint leaf.
Discover the taste of Ireland with an Irish Mule cocktail. Get ready to step into a world of captivating flavors and tradition with this drink. Immerse yourself in this flavorful blend of smooth Irish whiskey, zesty ginger beer, and tangy lime. This cocktail is your passport to experiencing a little charm of Ireland! So, grab everything you need and get ready to indulge in the Irish Mule.