Kombucha Mojito
Revitalize with Our Kombucha Mojito This Summer
COCKTAILS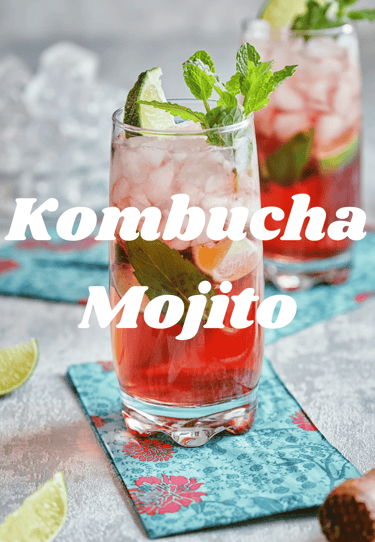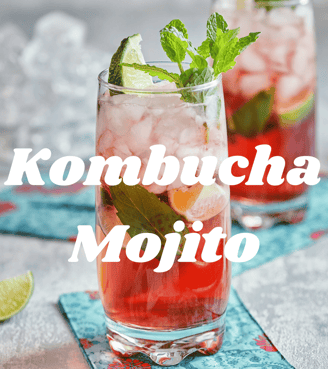 Kombucha Mojtio
Ingredients:
Makes 1
4 mint leaves
3 oz. fresh strawberries, sliced
1 tablespoons lime juice
2 oz. vodka
6 oz. kombucha
sparkling water
2-3 lime wedge for garnish
Preparation
In a cocktail shaker muddle 2 mint leaves, strawberries, and lime juice to make a puree. Strain the mixture into your glass.

Add kombucha and vodka and stir gently.

Top with sparkling water.

Add 2 mint leaves on top and 2 to 3 lime wedges for garnish.
Embark on a taste adventure and revitalize your palate with our Kombucha Mojito cocktail. This delightful summer cocktail combines the rejuvenating benefits of kombucha with the allure of the classic mojito. To make this probiotic-infused mojito we combine fresh mint leaves, juicy strawberries, tangy lime, and smooth vodka with the star of our show, bubbly kombucha. This mojito can be made anytime whether it's for a fun wellness gathering, a hot summer day, or whenever you need a revitalizing sip. So, raise a glass to the cocktail that fuses health and flavor, the Kombucha Mojito!