Last Word
Sip Into Autumn with a Last Word Cocktail
COCKTAILS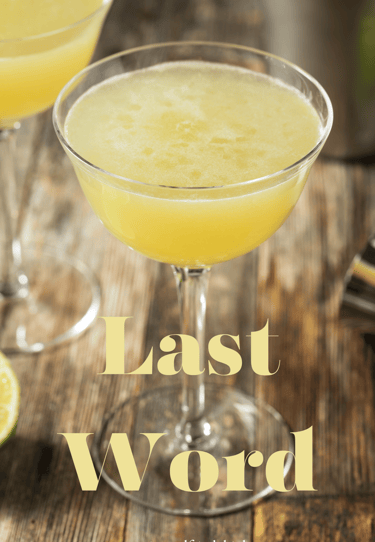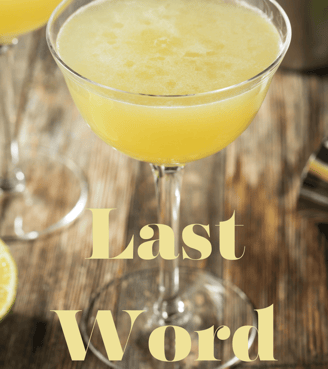 Last Word
Ingredients:
Makes 1
3/4 oz. dry gin
3/4 oz. green chartreuse
3/4 oz. maraschino liqueur
3/4 lime juice
Preparation
In a cocktail shaker combine gin, green chartreuse, maraschino liqueur, and lime juice. Shake to well combine.

Strain the mixture into a chilled glass.
Take a journey through taste and time with a Last Word cocktail. This cocktail has proven its timelessness with its origins starting in the Prohibition era. So, let us show you how to make this delightful yellow-hued elixir! To make this elegant drink we combine smooth gin, green chartreuse, and fruity maraschino liqueur with a touch of zesty lime. So, sip, swirl, and savor rich history! A perfect drink to transition us into fall, the Last Word.