Mai Tai
Travel to the Exotic with a Classic Mai Tai
COCKTAILS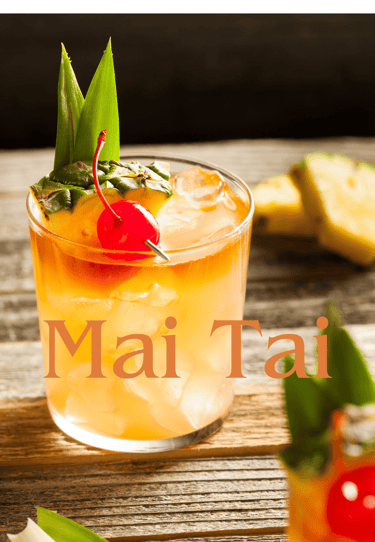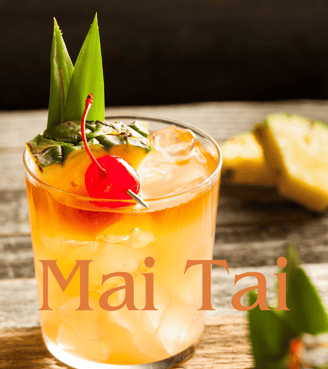 Mai Tai
Ingredients:
Makes 1
1 1/2 oz. white rum
3/4 oz. dark rum
1/2 oz. triple sec
1/2 oz. lime juice
1/2 oz. almond syrup
maraschino cherry for garnish
pineapple wedge for garnish
Preparation
Pour your white rum, lime juice, triple sec, and almond syrup into a cocktail shaker with ice. Shake vigorously until well combined.

Pour the mixture into a glass filled with ice. Pour the dark rum on top.

Garnish with a maraschino cherry and pineapple wedge. You may also garnish with lime slices and a mint leaf.
Get ready to be transported to the shores of Polynesia for a tropical oasis with the Mai Tai cocktail. This iconic tiki drink mixes smooth rum, fresh fruit juice, and sweet almond syrup for a nutty undertone. Giving you the perfect balance of sweet and sour. The Mai Tai is your ticket to vacation in a glass, where you can imagine being on a sun-soaked beach in paradise. So, get ready to be whisked away and your taste buds to go on an exotic vacation with the classic Mai Tai.