Mango Mojito
Tropical Paradise: Enjoy a Flavorful Journey with a Mango Mojito
COCKTAILS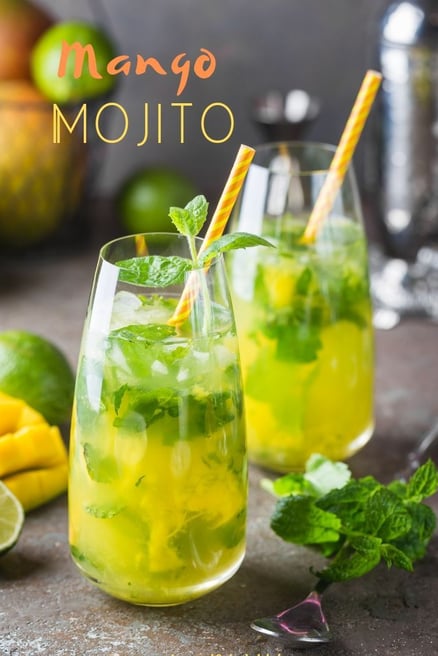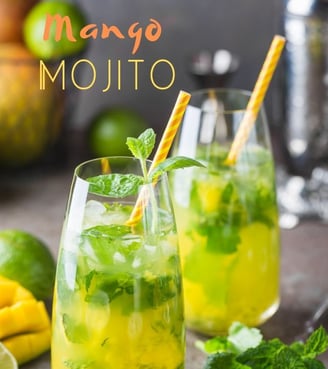 Mango Mojito
Ingredients:
Makes 1
2 oz. rum
juice of 1/2 a lime
5 mint leaves
1 teaspoon sugar
4 oz. mango nectar
club soda
Preparation
In a highball glass add rum, lime juice, mint leaves, and sugar.

Muddle a mixture of mint leaves and sugar until the sugar starts to dissolve.

Fill the glass with ice, top with mango nectar or mango chunks, stir to combine, and top with club soda.

Serve with lime slices and a mint leaf on top to garnish.
Get ready to embark on a mouthwatering journey to the shores of the Caribbean with the Mango Mojito cocktail. Experience the beautiful marriage of juicy mango, zesty lime, fresh mint leaves, and smooth rum. Join us in the art of muddling, stirring, and sipping this delightful concoction that is the ultimate tropical paradise in a glass. This refreshing drink is your passport to a taste of the tropics. So let us transport you to a world of blissful indulgence with the Mango Mojito!