Maple Cinnamon Overnight Oats
Sweet Spiced Morning Bliss: Maple Cinnamon Overnight Oats
BREAKFASTRECIPES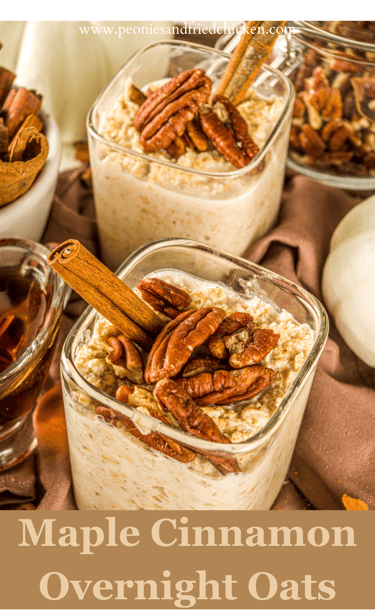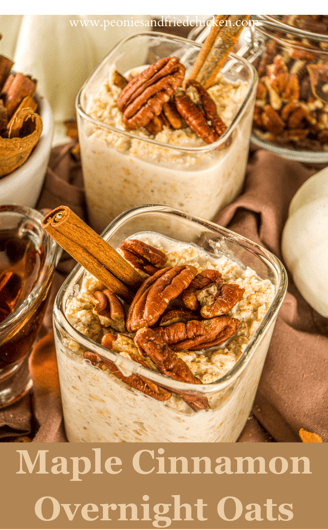 Maple Cinnamon Overnight Oats
Ingredients:
Servings: 2 Total Time: 8 hrs 10 mins
1 cup rolled oats
1 teaspoon ground cinnamon
3 tablespoons maple syrup
1 cup milk
1 teaspoon vanilla extract
pinch of salt
pecans for topping
cinnamon stick for garnish
Preparation
In a bowl combine oats, cinnamon, maple syrup, milk, vanilla extract, and salt. Mix until well combined.

Pour the overnight oats into 2 individual containers with a lid. Cover and refrigerate for 8 hours.

Once chilled, top with your favorite toppings. We chose a handful of pecans and a cinnamon stick.
Indulge in the comfort of a cozy morning with this Maple Cinnamon Overnight Oats recipe. This breakfast is delicious, nutritious, and easy to whip up the night before! This morning treat combines hearty oats, rich maple syrup, and aromatic cinnamon. So, let's celebrate the joys of cozy mornings and savor the rich, heartwarming taste of Maple Cinnamon Overnight Oats.
Enjoy!