Maple Glazed Roasted Chicken
Sweet and Savory: Maple Glaze Roasted Chicken
DINNERHOLIDAYRECIPES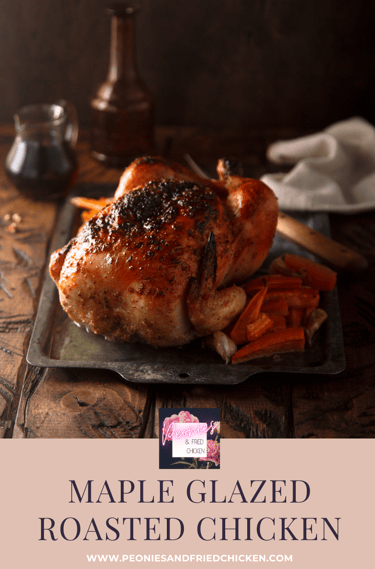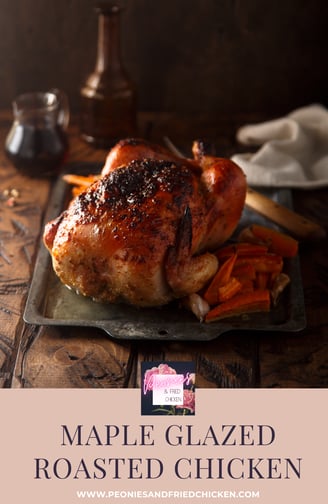 Maple Glazed Roasted Chicken
Ingredients:
Servings: 6 Total Time: 1 hr 45 mins
4 lb. whole chicken
1/4 cup maple syrup
1/2 cup salted butter
2 teaspoons dijon mustard
6 small yellow onions
2 sprigs of rosemary
3 sprigs of thyme
salt
pepper
Preparation
In a bowl combine butter, mustard, and 2 tablespoons maple syrup. Mix to combine.

Now slide your fingers between the flesh and the skin to loosen. Take the mixture and smooth under the skin. Then spread the rest of the mixture evenly over the chicken. Season the chicken with salt and pepper after.

Tie the legs together with string.

Place the chicken on a baking sheet with onions, rosemary, and thyme. Drizzle the remaining maple syrup over the top of the chicken.

Bake for about 1 hour at 390 F.

Once removed from the oven, transfer the chicken to a serving plate and let rest for 10 minutes. Then serve.
Delight your taste buds with the luxurious flavors of our Maple Glaze Roasted Chicken. We'll show you how to make an impressive dish that balances the rich sweetness of maple with the savory perfection of roasted chicken. This main dish combines tender chicken, sweet maple syrup, and aromatic onions and herbs. So, get ready to savor the sophistication and warmth that this Maple Glaze Roasted Chicken brings to the table.
Enjoy!