Mezcal Negroni
Smoky Bliss: The Mezcal Negroni Cocktail
COCKTAILS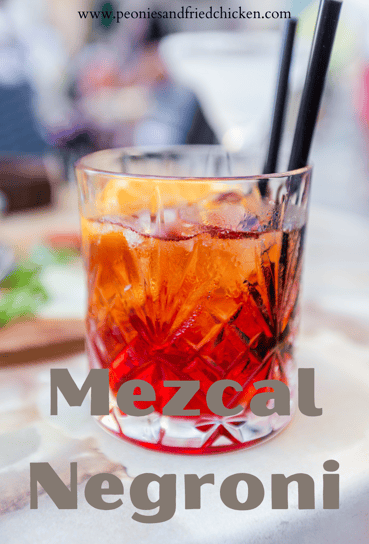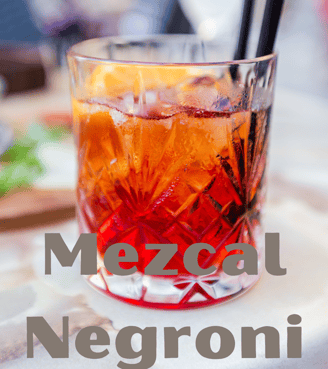 Mezcal Negroni
Ingredients:
Makes 1
1 oz. mezcal
1 oz. campari
1 oz. sweet vermouth
orange wedge for garnish
Preparation
In a mixing glass with ice combine mezcal, campari, and sweet vermouth. Stir until chilled.

Strain the drink into a serving glass with one large ice cube.

Garnish with an orange wedge.
Discover the seductive allure of the iconic Mezcal Negroni cocktail. This drink takes the classic Negroni and puts a bold twist on it by infusing it with the smoky complexity of mezcal. To craft this bold twist on the beloved Negroni we combine smoky mezcal with bittersweet Campari and rich sweet vermouth. Get ready for a journey of sipping, savoring, and celebrating this enticing fusion of flavors. So, cheers to the Mezcal Negroni, where the timeless elegance of the Negroni meets the fiery spirit of Mezcal.